Jeremy Clarkson's beach may lead to the frigid waters of the Irish Sea, but the nearby roads lead to driving nirvana — the Top Gear presenter's property is a lighthouse on the speed-limit-free Isle of Man.
Located on the tip of Langness Peninsula, a 1.5-mile outcrop of land at the southern edge of the island, Clarkson's lighthouse was built in 1880. It is the work of Thomas Stevenson, a member of a a notable Scottish family of lighthouse designers.
The lighthouse has been without a keeper since 1996. It was purchased by Clarkson in 2005, who immediately proceeded to fence it off with barbed wire. According to a report by the BBC, he was recently ordered to restore access to footpaths crossing the property:
Television presenter Jeremy Clarkson has been ordered to reopen a footpath through his property after a public inquiry on the Isle of Man. The BBC Top Gear presenter sparked protests from ramblers when he diverted a walkway on land at his holiday home, a lighthouse on the Langness peninsula. A pressure group called Prowl (Public Rights of Way Langness) has since campaigned for access to the path. Mr Clarkson now has 28 days to appeal against the ruling.
G/O Media may get a commission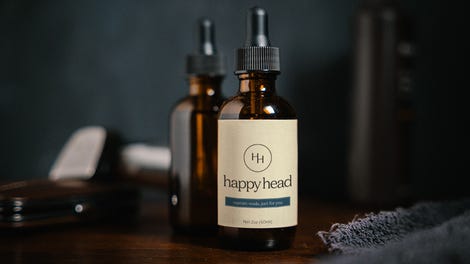 No word yet on whether or not speed limits have been imposed on the ramblers rambling along the reopened paths.
Photo Credit: dreamofdaylight/Flickr