We've known that the plucky Jeep Compass and Patriot small SUVs were going to be scrapped in favor of an all new "C-Segment" vehicle this year, but new reports out of the 2016 Detroit Auto Show are saying one of these nameplates will live on.
The same Detroit News story that alleges Jeep CEO Michael Manley and Fiat Chrysler CEO Sergio Marchionne have confirmed the development of a Jeep Wrangler pickup truck says the company actually likes the Compass and Patriot you may have forgotten about. And so does the American public.
"We've got two very good names, two well-established names with Compass and Patriot that continue to perform very well," Manley told The Detroit News, and confirmed that the new C-Segment SUV coming this year would be one of the two.
Manley went on to state that the "Patriot" name was better known in North America while "Compass" is better known internationally.
That could be translated from the company's sales report, which tells us Americans bought 118,464 Jeep Patriots to 66,698 Jeep Compasses in total in 2015.
G/O Media may get a commission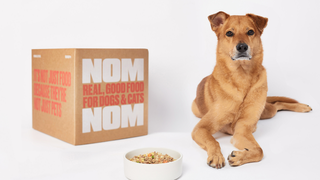 That's a shockingly high number of SUVs generally regarded as mediocre that you're gobbling up, America. But Patriot looks like the winner here by a major margin. Heck, they both beat the beloved Renegade!
With 2016 marking Jeep's 75th anniversary, I wonder if the company will do something interesting with this "new" C-segment SUV (probably called Patriot) that we're getting soon.
Supposedly we'll meet this vehicle in April at the New York Auto Show. But I bet we get a taste early at the Easter Jeep Safari in March along with, maybe, just maybe, a real production-ready Wrangler pickup. Keep your eyes open!
Images via Jeep
---
Contact the author at andrew@jalopnik.com.