Why you shouldn t buy this car: The Toyota Highlander Hybrid isn't a real SUV. You can't tote much, climb much or feel entirely comfortable driving it wearing work boots. By the same token, it isn't a hybrid sedan, which gets at least 10 more mpg around town. It is, in fact, a deeply dull, environmental "tweenie." Enthusiasts will miss the burbling V8; environmentalists will miss the Prius' weird shape (Look at me! I m top of the — I mean, I m saving the world Ma!) and superior mileage.
Why you should buy this car: The Toyota Highlander helps save the planet and reduces America's reliance on foreign policy rhetoric. OK, it's not much of a contribution, but it's some, and some is better than none (unless we're talking about Absinthe).
While the Prius is the more efficient car, there's no getting around the fact that the Highlander Hybrid's ride height gives vastly better visibility and a real sense of comfort. Penny pinchers note: You'd have to drive this thing into the ground to save enough gas money to fully amortize the hybrid premium, but I reckon the retained resale value will see you right.
Suitability Parameters:
· Speed Merchants: No
· Fashion Victims: Yes
· Treehuggers: Yes
· Mack Daddies: No
· Tuner Crowd: No
· Hairdressers: No
· Penny Pinchers: Yes
· Euro Snobs: No
· Working Stiffs: No
· Technogeeks: Yes
· Poseurs: Yes
· Soccer Moms: Yes
· Nascar Dads: No
· Golfing Grandparents: Yes
Vitals:
· Manufacturer: Toyota
· Model tested: Highlander Hybrid 4WD-i
· Model year: 2006
· Price as Tested: $34,430
· Engine type: 3.3-liter, DOHC V6 / Ni-MH batteries (traction) and Permanent magnet motor (drive and regeneration on 4WD-I models)
· Horsepower: 208hp @ 5600 rpm / 167hp @ 4500 rpm / maximum combined system output 268hp
· Torque: 212 lb-ft @ 5600 rpm / 247 lb-ft @ 0 - 1500 rpm
· Redline: 200kw (power output)
· Wheels and Tires: P225/65R17, Goodyear Integrity all-season tires.
· Drive type: AWD
· 0 - 60: 7.3 secs.
· 1/4 mile: NA
· Top speed: 112 (electronically limited, of course)
· Fuel economy (city/highway/combined): 31/27/29
· NHTSA crash test rating (front/side/rollover): 5/5/4
G/O Media may get a commission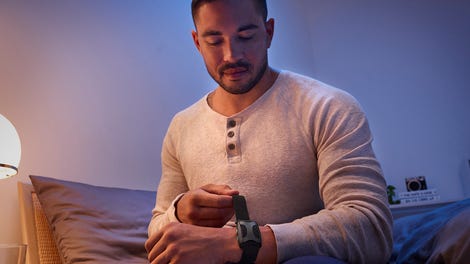 [by Robert Farago]
Related:
Jalopnik Reviews: Toyota Highlander Hybrid, Part 1; Jalopnik Reviews: Toyota Highlander Hybrid, Part 2 [internal]