Let me first dispel a few myths. Most important, the car actor Eddie Griffin crashed into a wall, and that is now garishly on display in front of the Grauman Chinese Theater in Los Angeles, is indeed 100% Ferrari Enzo Ferrari. There is no doubt. I touched it. I smelled it. I took about 75 pictures of the poor thing's riven carbon fiber body and chassis. (See below for the fatal scars and wounds that will never heal.) You budding conspiracy theorists out there (Hi Tom Anderson!) had best call Art Bell. Number two, people who visit Hollywood Boulevard on vacation with their kids are not sane in any way. And finally, Hollywood has no shame. Less than none. Make the jump to find out how much less.
Was the doomed Enzo wrecked by accident or on purpose as both tax write-off and generator of free press for producer Daniel Sadek's car-chase movie "Redline"? What's the difference? The putzes behind "Redline" laid the Enzo in state. Seriously, they put on a frigging wake, complete with wreaths, roses, framed photographs and a totally tasteless, $3 cartoon of an Enzo ascending to Heaven and then flying around in the clouds. Behind that screen (of course) were other screens looping the long format movie trailers.
At first I was amused by the display, then I was overcome with the feeling I'd been participating in the automotive equivalent of a bunch of asshole hunters gathered around a freshly slaughtered trophy kill. Perhaps a polar bear or lion. I love a good car-chase flick as much as the next pistonhead, but at what cost? One of the rarest and most totally friggin' awesome cars in the world was destroyed. And even if it was accidental, so what? At least Stefan Eriksson and the elusive Dietrich were attempting something legitimate, something the car they eliminated was designed to do. Griffin merely stuffed it into a concrete barrier at 25 mph. Just pathetic; a waste. Save the Enzos? Save yourself $10 and ignore this movie.
G/O Media may get a commission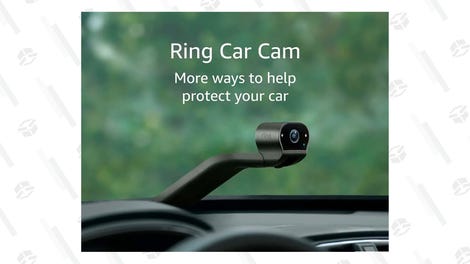 There were a few positives to my little excursion, however. Parked next to the murdered hypercar were a Ferrari 599 GTB, an F430, a Ford GT, a Saleen S7, a Lamborghini Gallardo and a Mercedes SLR McLaren. Those were nice, though even in death the Enzo outshined them all. I also got to race a BMW 335i down Highland. I had him until about 45mph and then good launch technique and rally-honed grip gave way to more turbos/power.
Related:
Wrecked 'Redline' Enzo to Make Chinese Theatre Appearance; Question Of The Day: Was The Eddie Griffin Enzo Crash A Publicity Stunt?; More: Save the Enzos [Interna]