We've gotta admit, we've been kind of skeptical on the whole drifting thing here in the US. Sure, we love sideways hoonage as much as the next guy. We've seen the demos at SEMA and the coverage on TV which kind of led us to believe it was big with the yoyo boys, but Bumbeck convinced us to come out and check out last weekend's D1GP competition at Irwindale, and at the risk of sounding hopelessly pedestrian, hoo boy, are we glad we did even if the parking people at Irwindale charged us eight bucks, claiming the media lot was full when it wasn't. Dear Irwindale Parking Officials: we're so in the mood to hop on our Motobecane and chase y'all around saying, "Eight dollars! I want my eight dollars!"

The Drift King speaks!
First off, with the exception of the parking lot woes, we found Irwindale to be a great facility; a half-mile oval with the amenities of a much larger track. And the paved infield makes it perfect for figure-eight races and, of course, drifting. While we love watching cars get sideways, we'd always been a little wary of attending a drifting event because of what's termed out here as the "909 Factor" (i.e. bro-hams with lifted trucks, librets and Roxy-clad girlfriends) but it was conspicuously absent. Mostly, the crowd consisted of dorks who could rattle off by rote all of those confusing Japanese engine designations we can never get straight. A few punk bands played a stage set up in the manufacturers' midway, the spokesmodels were friendly and polite (and oh do we wish we had that one Falken girl's phone number), and the cars were, to put it mildly, awesome in a completely nerdtastic, DIY-gearhead kind of way.
G/O Media may get a commission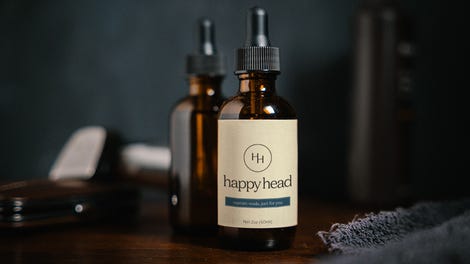 You, the Amazon on the right. Yes, you. Can we buy you like, uh, everything?
Not that there's not some serious tech going on here: Witness Team Orange's Shige Kumokubo's rear-wheel drive Impreza: no front diff, radiator relocated to the trunk, 550hp, and torque for days. Kumokubo's car was consistently the first car to get tire haze going, and his driving was ridiculously smooth. On the other end of the scale was crowd favorite Toshiki Yoshioka, the one man in the field still reppin' the Drift King's classic ride the Corolla (or Trueno if you wanna get all JDM about it) AE86. Between rounds, we got up close to the car and checked it out. Literally a good half-inch of cracked Bondo under the taillight. Body panels held on with zip ties and duct tape. And the thing sounded like God's own hornet. It would've been comical if Yoshioka weren't so damn good.

The mighty rear-radiated, rear-drive Subie!
So what of the Americans? After all this was The D1 Grand Prix Series All-Star Exhibition Match: USA vs. Japan. Well, Rhys Millen cracked up his GTO in practice. And although he was fine, the car was in no shape to run the next day. Mopar's Sam Hubinette went out early. But the exit of the sport's two biggest American stars left a hole for Vaughn Gittin, Jr. and his holy terror of a Ford Mustang. Gittin knocked down challenger after challenger, even managing to cause two rivals to spin, including his opponent for the win, Tatsuya Sakuma. Gittin prevailed in a sudden-death final, becoming the first American driver to win a D1GP event in the series' history, and he did it in American car.

Gittin while the gittin's good: Vaughn smokes his way to victory.
Our thoughts on the whole thing? An absolute blast the crowd's enthusiastic and appreciative, the driving's incredible (although as a whole, we thought the Japanese to be smoother than the Americans, especially during the very technical solo runs), the D1GP people are great to deal with, and the best part about it is all manner of different cars duking it out against each other. Where else are you gonna see an '80s Corolla taking on a Viper going up against an RX-7? Inline fours, V-8s, rotaries, boxer fours, inline sixes, V-10s; the mix makes it that much more interesting. And when a driver makes a killer run, you know it. Something in your gut tells you that something spectacular a cut above the already-outrageous mayhem just happened. It's a fantastic spectator sport, and hopefully Gittin's victory will help it grow here in the States. Just please keep the 909'ers out.

Besides bracket racing, drifting may well be the only sport in the world where an AE86 can go up against a 180SX with over twice the horsepower and win.
[Photos by Mike Bumbeck, who drove his Starion from Montrose to Irwindale, rather than ride his bad motor scooter.]
Related:
Inside the Falken '69 Camaro Drifter [Internal]