If you weren't already aware, Ford Europe is a vastly different animal than its stateside sibling. As a purely European construct, it's largely similar to VW, a fact sometimes lost on us Yanks until we happen to spot the blue oval on some wacky diesel minicar with EU plates (on a web site, of course). In fact, the FoMoCo division is following V-dub into one of its most successful margin-boosting strategies, that is, "individualization." Just as VW Individual adds millions to VW's bottom line by way of custom interior fittings and features, Ford Individual will offer similar accessories and packages, ordered from dealerships as part of the sales process. It's something Ford Europe's been doing modestly since the '90s, but the recent push reflects the importance of squeezing every drop out of a car's wholesale value. That and absorbing the aftermarket into the, er, before market. Next stop, USA?
Press Release:
'FORD INDIVIDUAL' - THE NEW WAY FOR CUSTOMERS TO PERSONALISE THEIR CARS
Ford this month is launching 'Ford Individual,' a program that allows customers to personalise their new cars by selecting from an enhanced range of features and equipment that complement standard trim levels.
This initiative is introduced as consumers across Europe increasingly want new ways to express themselves through their cars.
"Ford is responding to a growing trend in the marketplace," said Bernhard Mattes, vice president Ford Customer Service Division. "Buying a new car is a major purchase, and people want to make the most of it by specifying their cars in ways that suit them best."
'Ford Individual' is starting with pilot market programmes in Germany and Switzerland. The first product to be featured will be the Ford S-MAX, Car of the Year 2007. Among the packages available will be one that features leather trim throughout the interior.
G/O Media may get a commission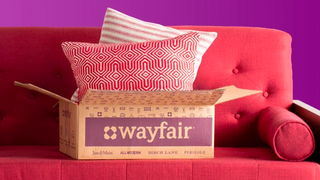 Big deals
Wayfair Surplus Sale
'Ford Individual' features three different themes, sporty, luxury or hitec. The 'sporty line' was designed with Ford's ST range of performance cars in mind. It features distinctive styles of alloy wheels and spoilers, as well as interior packages with alloy pedals and scuff plates.
High-quality leather and wood applications are available on the 'luxury line', one step above Ford's regular Ghia trim. Luxury line also gives customers a selection of special interior color and trim variations.
The 'hitec line' is aimed at customers who are interested in extra technical features - these include premium audio systems and rear-view cameras.
Vehicle personalization started modestly at Ford in the early 1990's, with less than 500 modified vehicles. Today, around 600,000 vehicles - roughly a third of all passenger cars and commercial vehicles from Ford of Europe - are ordered with special equipment or features. Bigger vehicles, like the new Ford S-MAX or Ford Galaxy already have an individualization take rate of close to 70 per cent.
"For 2007, 'Ford Individual' offers a greater selection of features and Ford has improved how the programs are marketed and delivered to customers. The ability to order a 'Ford Individual' package has been integrated into the regular ordering process at the dealership," explained Mattes.
'Ford Individual' features are fitted onto the vehicles at company modification centers, or in the respective production sites where the vehicles are manufactured.
"The increasing demand for accessory parts has opened up new ways for us to better serve customers," said Mattes. "We have been able to improve product quality and supply logistics - as well as lower costs -through the central purchasing of parts."
Responsible for the operation of the new 'Ford Individual' scheme is the vehicle individualization department, located within Ford's European customer service headquarters in Cologne, Germany. It maintains its own engineering, design, production and logistics functions.
The growth of vehicle personalization in other parts of the world has resulted in the European group working increasingly closely with counterparts at Ford's headquarters in Dearborn, Michigan and Ford's Asia-Pacific headquarters in Bangkok, Thailand.

Related:
Volkswagen Individual Builds Touareg Pickup Show Truck [internal]