Nobody ever said "simplifying and adding lightness" was cheap. Besides, look how sexy that carbon fiber is. Here's why I bring this up: the Lotus Evora 400, apparently a very good track car, can get even better for about 125 percent of its normal price.
A $10,000 "Carbon Pack" swaps some trim pieces for carbon fiber with a claimed weight savings of 11 pounds. Another $8,000 gets a titanium exhaust and $1,690 unlocks a lithium-ion battery option, which save 22 pounds each.
(Update: I was initially led to believe the battery and exhaust saved 22 pounds together, but in fact they save 22 pounds a piece.)
That's $19,690 for a 55 pound weight reduction. But wait! Call now and Lotus will remove the air conditioning and useless rear seat for free, bringing the total diet to 93 pounds.

G/O Media may get a commission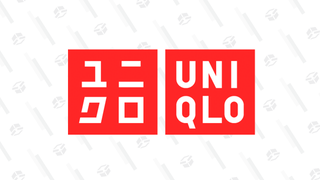 Year-round basics
Uniqlo Summer Sale
Let's do the math: 19,690 divided by 93, so... $211.72 per pound lost? Of course that soars to a steep $596.67 per pound if you decline the A/C and seat delete. Seems like you might get a better deal by taking a dump before every drive and keeping the fuel level low.
Or forget the carbon fiber and take the free "luxury item" removal!
Put another way, it's very expensive to put a passenger in your lightweighted Evora.

Now I can't imagine anybody spending $20,000 on a weight reduction is going to be interested in a cup holder, but if you are, the Evora is now available with one of those too. At the cost of money and more significantly, a quarter pound.

The standard Evora is a little under $100,000. With a 3,153 pound curb weight Lotus claims it can snap off a 0 to 60 sprint in 4.1 seconds and go on to a top speed of 186 MPH. The lightweighted 2,983 pound spec has the same 400 horsepower and 302 lb-ft of torque, but the company does not seem to have thrown down any new performance figures yet. Any guesses? How many tenths would you pay twenty grand for?