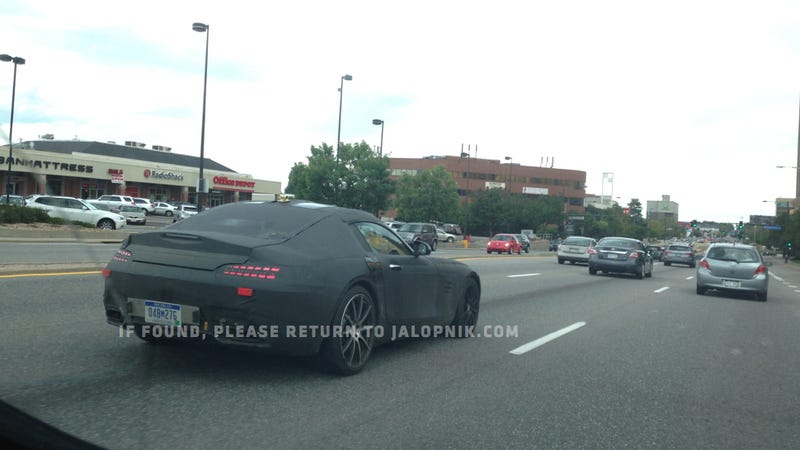 The 2016 Mercedes-Benz SLC is supposed to match up nicely as a Porsche 911 fighter, but real or not, could this be it?
These photos, sent in to us by an anonymous tipster in Denver, are highly suggestive of something out of the Mercedes pipeline, especially of something with a model name of something beginning with "SL." As Mercedes has expanded its range of two-seat coupes beyond the original SL, with models like the SLK, the SLR, and the SLS, they've all maintained the design language of "short deck, long hood." Whatever this is has it in spades, and even though those taillights are covered up, they are evocative of the old SLR.
That rear roofline slopes nicely, too, though it looks like it may be there to fake us out. In all likelihood it's hiding the folding hardtop that's been a fixture on Mercedes' two-seat convertibles, though time will tell if it'll be available as solely a coupe as well.
If it's not a Mercedes, what do you think it is? My money's on the Land Rover Defender replacement.