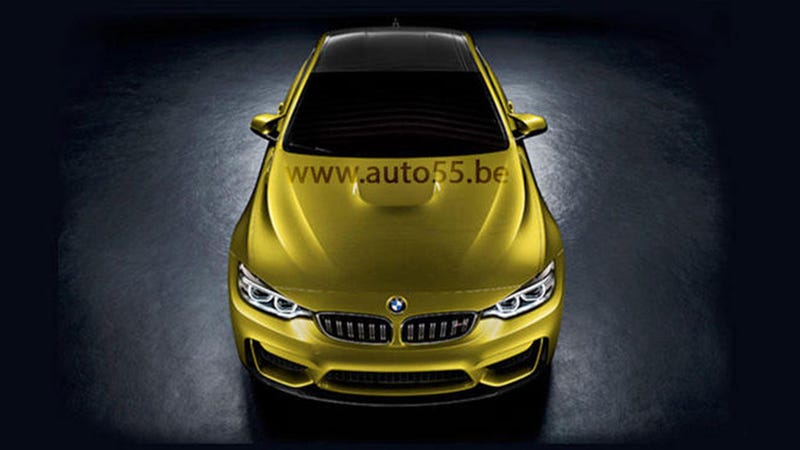 Well, it seems like it. According to this leaked image from Belgian site auto55, this is the 2015 BMW M4 'Concept' that's likely to debut during the Pebble Beach Concours d'Elegance this week. We will be there to confirm.
The car in this photo looks like it could be the same unseen yellow beast we heard revving its engine earlier this week. Could they be one and the same?
We know a few things about the M4. Gone is the mighty V8, but there's still a power dome to house the new turbocharged six-cylinder. The now standard on M cars carbon roof is visible too, just like a nice splitter and two massive air intakes up front instead of the fog laps you get on a standard 4 Series. The M mirrors also remain, just to avoid confusion with some beefed up 435i.
Expect around 450 hp and lots of tire smoke coming up soon from Munich.
Hat tip to Pistonheads via auto55!