There's an unwritten rule about what cars will become modern classics in the future: if you liked it as a kid, odds are you'll like it as an adult. That's why Japanese halo cars like this Nissan 300ZX twin turbo are quickly appreciating, and this super cheap example could be yours, for a little cash and a smidgen of elbow grease.
This 1991 Nissan 300ZX Twin Turbo was quite the pocket rocket in its day. Its 3.0-liter v6 engine, coupled with two moderately-sized turbochargers gave the car a realistic power figure of over 300 horsepower. Even in the gentleman's agreement days where Japanese manufacturers couldn't have cars producing more than 276 horsepower, it was common knowledge that cars made during this specific time were underrated and over-engineered. That's why with a few mods, you can get a healthy 300zx to well over 500 horsepower without putting too much stress on the well-balanced drivetrain. This one needs a bit of help, both mechanically and cosmetically, but as it's a car built in Japan, it's nothing that a 10 mm socket, a few free weekends, and some overnight parts from Harry's can't solve.
According to the seller, it just needs a bit o' puttin' together. Here's an excerpt from the description:
This is an original twin turbo and comes with extras. The car is being sold as a project. The plenum currently needs to be installed, injectors 1 and 6 needed to be replaced. Both injectors, o-rings and seals were replaced with Z1 motorsports parts. Everything else needs to be put back together. The car ran before anything was taken apart, it did not smoke or have a knock of any kind before plenum was pulled. Turbos were very healthy and spooled up great!
G/O Media may get a commission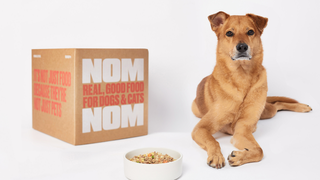 Is it worth buying? At this price, it's a gamble, but one that won't leave you penniless, since parts are plentiful, the aftermarket support for this car is massive, and there's enough demand that getting it back to stock would net you a profit over the coming years. If the body is straight and there isn't too much to do mechanically, I'd say go for it and wrench away, but only if you're doing the work yourself. If you're giving the car to a shop to finish, it may not be worth it, as it's easier to start with a better example than to spend time and money paying someone to fix someone else's mistakes. In any case, I'm sure we'll all be kicking ourselves in a few years for not getting a cheap Z when they were still attainable.
---
Tavarish is the founder of APiDA Online and writes and makes videos about buying and selling cool cars on the internet. He owns the world's cheapest Mercedes S-Class, a graffiti-bombed Lexus, and he's the only Jalopnik author that has never driven a Miata. He also has a real name that he didn't feel was journalist-y enough so he used a pen name and this was the best he could do.
You can also follow him on Twitter and Facebook. He won't mind.