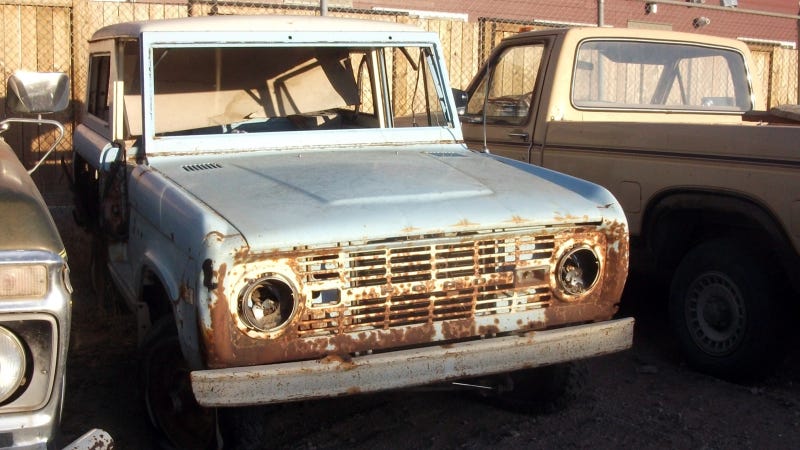 Truck Yeah
The trucks are good!
Here's your daily dose of derelict trucks.
First-gen Broncos are valuable enough now that this might become someone's restoration project. I sure hope it does, they're something undeniably attractive about this design.
May you draw some inspiration from it as you design your own version of what Ford should do with it's next Bronco! Have a great weekend, and don't forget to check out Truck Yeah! tomorrow for news on the conclusion of the 2014 Dakar Rally.
Rust In Peace is a daily feature on Truck Yeah! that takes a moment to respect retired trucks as they return to the Earth. If you've seen one you think we should share, drop a note totips@jalopnik.com!
Image: Dave_7/Flickr