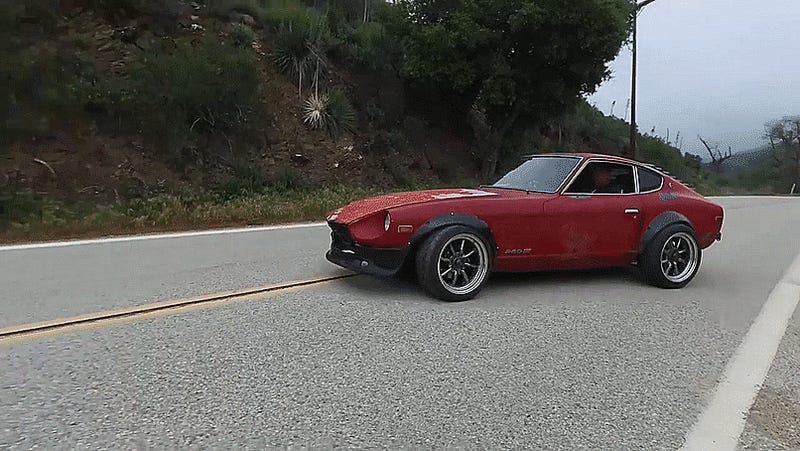 "This car looks sketchy and dangerous," writes The Smoking Tire introducing Roland's Datsun 260Z. Or at least, a car that looks mostly like a 260Z.

The car has been repowered with a sequential-turbo 2JZ hooked up to the five-speed manual out of a 300ZX. R33 Skyline axles widen the vehicle's stance, and a whole bucket of parts from all over the place "finish" this very unfinished looking ratmobile.
But 395 dyno'd horsepower pushing 2,600 pounds of car makes for an exciting experience. Or as hot shoe Matt Farah puts it; "a handful."

It's not quite as offensive as Corbin Goodwin's "Zero Fucks Given RX-7," but this Z certainly looks like it's ready to roll heads in some wasteland.
Obviously a lot of time and energy when into putting this car together, but the neglected paint and ratty interior combined with an impressive power output gives the whole project a cool vibe of nonchalant badassery.
I run this look on my cars sometimes too. Except under the busted skin they're actually piles of shit. Guess that's not really "a look," huh.