Since Donald Trump's campaign for U.S. president began, the real estate mogul has been intensely critical of Ford and its plans to shift all small car to production to Mexico after 2018. So, within days of Trump taking office, it was striking that Ford CEO Mark Fields announced Tuesday that his company will actually cancel plans for a $1.6 billion plant in Mexico, and instead invest $700 million in Michigan as part of a huge electric vehicle push.
What happened?
In an interview on CNN following the press announcement, Fields stressed the decision was made "independently" and had nothing to do with Trump's attacks. But, he added, Ford believes what's coming is a "more positive U.S. manufacturing business environment under President-elect Trump."
"It's literally a vote of confidence around some of the pro-growth policies that he has been outlining," Fields said, "and that's why we're making this decision to invest here in the U.S. and at our plant here in Michigan."

Fields played coy throughout the interview, batting away questions about whether Trump, or his VP pick Mike Pence, made any promises to the company during brief phone conversations Tuesday morning, prior to the rather surprising announcement. But there seems to be more at play here than Fields is letting on.
In the CNN interview, he specified—somewhat—that Trump's pledge to eliminate fuel efficiency standards set by the Environmental Protection Agency, as well as "overall regulatory burdens that are on businesses."
G/O Media may get a commission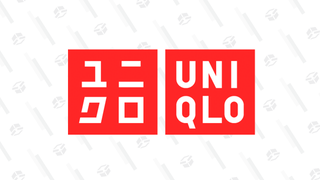 Year-round basics
Uniqlo Summer Sale
Trump's routinely threatens U.S. automakers, and his campaign was built around a pledge to repeal the North American Free Trade Agreement—a now 23-year-old deal that has allowed for tremendous auto plant growth in Mexico as those vehicles are sold here without tariffs.
A curious observer might wonder if Ford is clued into plans Trump expects to be implemented upon taking office. Why else make the decision just days before he takes office? Would Ford have made the same call if Clinton had won?
We reached out to Ford with numerous questions and will add its response, but here are at least some of the factors at play.
Small Cars (And Car Sales In General) In Decline
Ford may also be expecting the market to drastically cool off. CNNMoney noted car sales show signs of declining in 2017, so that's potentially an indicator why the company's bringing only a fraction of as many jobs to Michigan as there would've been in Mexico.
But the plant that's being canceled is in San Luis Potosi, and was slated to make the Ford Focus and Ford C-Max, both small cars, while leaving more lucrative truck and SUV production in America—and, in theory, securing the future of those plants better than small sedans ever could. (It's worth noting that at the time, Ford promised the shift to Mexico would not mean a loss of any U.S. jobs, although Trump repeatedly claimed otherwise.)
After all, small car sales are in decline right now, not just in the U.S. but globally. A lack of SUVs and trucks is hurting Hyundai badly at the moment. Ford is instead shifting Focus production to an existing plant in Mexico; it may have just decided a new small car plant isn't worth investing in right now.
Update: In fact, beyond any speculation, Ford says that's exactly what happened. Here's a statement from an automaker spokesperson sent after we published our story:
While there is uncertainty on trade, the declining North American demand for small cars was the biggest factor driving our business decision. Wherever we can, we work to fully utilize capacity at existing facilities in North America, and that is what we are doing by expanding Flat Rock rather than building a new plant.
It's Great PR
And if that's the case, look what a little positive Built In America PR did for the company: The company's stock price had jumped 3 percent by mid-day.
The broad upshot here, also, is that several hundred jobs will be brought back to the U.S. Which is good! Still, if this is the beginning of a trend for the Trump administration—the cries of Crony Capitalism! reignited almost instantly Tuesday—it's hard to figure how this'll all shakeout in a positive manner for the U.S. economy in the end.
Look at the Carrier deal in Indiana. At its core, the Trump-brokered-but-not-really deal for the Indianapolis-based company was nothing more than ceding tax breaks to a company running a profitable factory.

Electricity Is The Future Anyway
But not everything may be diabolical. Ford has also ratcheted up efforts to focus on EV and autonomous driving technology in recent years, culminating in the stupefying, separate announcement today it wants to roll out a hybrid Mustang and F-150, along with a fully-electric SUV by 2020.

That could be the better way to lay the groundwork for future cars than a Focus plant in Mexico, especially when the cost of production is taken into account.
The Coming Of Trump's America
Finally, yes, it is additionally possible that this decision was made in light of the policies likely to be enacted by the Trump administration, even if Fields claims otherwise.
If Trump ends up taking apart NAFTA or imposing the tariffs he promises to, exporting cars from Mexico to the U.S. could soon become so much more expensive that it's not worth it for Ford to even try. Ford is probably wise to expect this on some level.
The real question now is what this means for other automakers, since many of them—from General Motors to BMW to Toyota and more—are set to dramatically ramp up production in Mexico in the coming years. These are global plants but the U.S. market is clearly a critical component. If trade between those nations becomes more restrictive, automakers may have to rethink those plans.
Ford is expected to make a news announcement Wednesday night at the CES conference, but it's not nearly as eye-popping: Ford and several companies are expected to unveil the company's latest SYNC system. So, nothing that'll top Tuesday's announcement, but it's shaping up to be quite a start to 2017 for Ford.