It turns out there are crazy rednecks everywhere in America, even in Hawaii. How else do you explain this amazing road rage video? I guess not everyone on the island is chill.
This video, featured on Carscoops, shows a minivan-driving mom who absolutely loses her shit on a guy she says cut her off at a light. I mean, it gets nasty. Like unnecessarily nasty. She gets out of her van, screams at the dude, taunts him by calling him "fat boy," and that's all AFTER she tries to hit him with the van at low speeds.
(It should be obvious by now, but the language in this video is probably NSFW.)
Some people just shouldn't be driving. Here's the other driver's account:
This lady was looking down at something, maybe on her phone or something else but there was a good car and a half length of free space in front of her so I changed lanes (she was completely still, not moving at all waiting for red light to change). As I made my turn I could hear the lady's horn blaring. I looked in my rear view and I could see she was visibly upset. She continued to tail gate me and follow me closely. She then tried to either overtake me or get on the side of me to try and run me off the road. She did this a few times. I slowly drove the speed limit and made it to a shopping center nearby. At this point the lady continued to follow me and I knew she wasn't going to let me go so I took out my phone and started recording her. The following is what happened.
The Honolulu Star-Advertiser reports police have opened a felony investigation after seeing the video.
Be careful driving out there, people. Even in Hawaii.
Update: The minivan driver, identified as Kimberly Ong, told her side of the story to TV station KITV. The short version? Sorry, not sorry:
"I was super, super angry. I really was angry," said Kimberly Ong. "And, of course, he was taunting me somewhat. So, that obviously made me even more angry. I'm not the most happy about it. But, I could have probably chose some better words to use. I was upset and it's apparent. I don't totally 100 percent regret it."
G/O Media may get a commission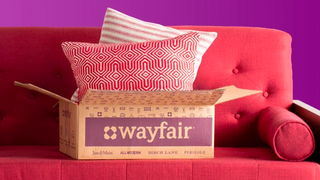 Big deals
Wayfair Surplus Sale
The other driver, Ryan Arakaki, says he filed a police report.