Automakers hope President Obama's economic stimulus plan, being negotiated in the Senate, will stimulate commercial and private truck sales. However, the current version of the plan may not live up to expectations.
Infrastructure spending is considered good for any automaker in the business of building commercial trucks. Companies building roads, bridges or other kinds of construction ramp up spending when required to build infrastructure projects. You simply can't build a bridge with a fleet of Honda Ridgelines. Therefore, automakers are hoping the package will help increase sales in both the light- and medium-duty truck markets over the next year.
We spoke with Mike Levine, Editor of PickupTrucks.com. He told us: "If there is significant infrastructure spending and that means bridges, roadways, rail — what we consider to be infrastructure — I'd say that's good news for all the truck manufacturers because you'll need trucks to do that kind of lifting. Especially, Class 2 through 5 trucks."
Commercial Truck Sales Down

G/O Media may get a commission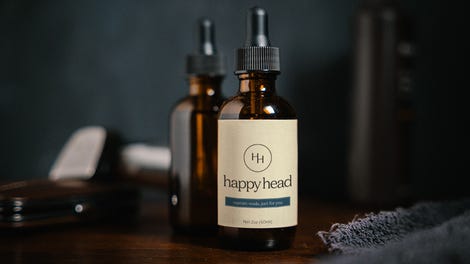 Unfortunately, the plan as-is has a much smaller percentage of the total spending directed towards the types of traditional infrastructure spending that spur truck sales at a time when the market is falling. According to a report by Automotive News (subs. req), sales of medium- and heavy-duty truck sales (Classes 4-8) were down 18.9% compared to 2007, the lowest level since 1993. Sales of these trucks have fallen every month since February 2007.
According to Steve Higgs, GM Fleet and Commercial Operations Manager of Medium Duty Truck Marketing, Product and Distribution, the market has been fairly bad, but he hopes the spending plan will help provide a rebound.

"I think it would be fair to say, just like on the light-duty car side, things have slowed down. However, we are hopeful towards the back end this year that things will somewhat improve as the government start moving some of their packages out to the various segments of the market place. In the front end of the year, probably the first quarter or first half of the year, things are still looking to be quite slow," said Higgs.
Plan Is Light On Traditional Infrastructure Spending
The current version of President Obama's plan, the American Recovery And Reinvestment Act passed by the House of Representatives, calls for an investment of $820 billion to help stimulate the economy. Of the total amount to be spent, only about $545 will be used on direct spending, with the rest coming in the form of tax cuts.
As the bill goes forward it's unclear how much will directly impact truck sales, but by our estimates only $145 billion will actually be spent on traditional infrastructure development programs and even these range from construction-heavy projects, like highway construction, to less labor intensive projects like expanding high-speed Internet access. Even with this generous estimate of how much will be spent, the amount is only 18% of the total cost of the bill, or 27% of total spending.
Our breakdown of the approximately $145 billion in the chart below.
Bill Spending Breakdown
Smart Grid/Battery Tech: $32 Billion
Repair Public House/Energy Efficiency Retrofits: $7.5 Billion
IT Infrastructure Investment: $37 Billion
School Modernization: $26 Billion
Highway Construction: $30 Billion
Transit And Rail: $12 Billion



As you can see, major construction projects like rail, highways and school construction/modernization only makes up $68 billion. How does this compare to other spending projects? The closest parallel in recent history may be the Federal Highway Act of 1956, better known as the National Interstate and Defense Act. This was, at the time, the largest public works program ever undertaken in America — greater than any single project of the New Deal.
The act, which laid the groundwork for building a 41,000-mile interstate system, cost approximately $25 billion over 12 years. As a point-of-reference, the amount spent was roughly 6% of the country's GNP for 1956. By comparison, the total amount of what we consider to be plausible infrastructure spending is only $145 billion, or 0.01% of the country's GDP in December 2008.

Governors, Including Democrats, Want More Infrastructure Spending
Pennsylvania Governor Ed Rendell, a Democrat, has long been a proponent of increasing infrastructure spending and has put forth a proposal to spend $136 billion on major infrastructure like roads and building as part of the stimulus package. Said Rendell at a meeting of the National Governors Association:

"We think that we can create literally millions of new jobs and at the same time lots of orders for concrete and steel companies and asphalt companies and lumber companies and the like. None of the bailouts have created one new job. Infrastructure can create, the economists say, 40,000 jobs for every $1 billion of infrastructure spending. Well, that's a huge lift."
As the current bill currently stands, medium-duty truck builders like GM and Ford claim they'll see moderate increases, at best, over the near future.
According to GM's Higgs,

"In the medium-duty segment we compete in the peak was between 160,000 and 170,000 [trucks]. If we say 2010 would be back around that figure and maybe in 2011 it would grow back up by 20,000 on top of that. I see a gradual [increase] through 2011 and 2012."
Executives at Ford, which has about 40% of the commercial truck market in the United States, feel similarly about the past and the prospects for the future.

"It was a tough year, I will not write home and say it was a good year. Last year was very tough economically and a lot of people put things off with all the uncertainty we had in the market place and the economy. If what we hear is true, and there is going to be a lot of support for infrastructure type things, it'll be very good for our business."
said Len Deluca, who oversees commercial truck sales and marketing for Ford.
Diesel Trucks May Help Build Infrastructure For Electric Cars
The $32 billion investment in a new, smarter grid and technology for renewable energy and electric cars may have the biggest impacts on medium-duty truck sales over the next year few years. The idea behind this spending is to upgrade the nation's electrical grid to handle, store and distribute renewable energy
"I think from what's being announced in the news media, there's quite a big [portion] of electric infrastructure, so service body trucks [will be needed]. If you look at the big electricity companies, the bulk of what they use is in a service-body vehicle. That's good news for them and good news for us. These vehicles are not always what I call 'standard vehicles' as the bodies that go on these vehicles are very expensive and quite technical appliances," said Higgs.


One of the major reasons the nation needs a new grid, according to those who are arguing for the bill, is so it can support the next generation of electric cars. There's certainly an unavoidable irony to the largest gas- and diesel-powered trucks being used to build the infrastructure for greener electric cars not lost on Mike Levine.

"It's kind of like the law of unintended consequences. The best news for truck sales would be if there was a radical modernizaiton of the electric grid. If we're upgrading the electrical grid simplly because we're going to have distributed elecric wind power [for electric cars], it's kind of funny the first to benefit will be the trucks."
In An Uncertain Market, Stimulus Could Provide Last Best Hope For Automakers
The bill is still undergoing a fight in the Senate, where Republicans can stall the plan's progress if all of their members band together. It isn't clear where the bill is going, though nearly everyone assumes some bill will be passed in the next few weeks because of the probable price of inaction.
Currently, the winds seem to be blowing towards more of the infrastructure spending automakers are looking forward to and, on the retail side, the addition of a new car tax credit in the Senate, if it passes, should provide a much-needed boost to the market. Of course, the best thing for automakers and other business people right now would be to have a confident consumer willing to spend money.
If the bill does pass with significant infrastructure spending, it'll be important to look at commercial truck sales to see if it's working, especially in the fourth-quarter of 2009. Industry analysts and participants agree one of the best hints we may be heading out of a recession is an improvement in the commercial vehicle market.
"Truck sales will lead us out of what we're in," said Deluca. "As people start coming back into the market the need for trucks increases, if we're selling more commercial vehicles the economy is starting to improve. It's a leading indicator."
The only question that remains is whether the stimulus package will be big enough — and at least bigger than the $145 billion in the House bill.