Evan is pushing 30, and his MazdaSpeed3 is just a little too loud and brash. He wants something fast with a bit of practicality, but it can't scream "I have my traffic lawyer on speed dial." At this stage of his life, he needs to look somewhat professional. What car should he buy?
(Welcome back to What Car Should You Buy? Where we give real people real advice about buying cars. Do you want us to help you find a car? Submit your story on our form.)

Here is the scenario:

I have an '07 Mazdaspeed3 that I love but is getting a little dated, plus I'm turning 30 this year and I think my days of low-slung hatchback with a loud (but still OEM) muffler are coming to an end. I work in construction and I drive people around a lot, so I need something that says 'professional' but is still fun to drive.

I have two big (70+ lb) dogs that I frequently drive around. I usually just fold the back seats down in my MS3, which works perfectly. I'd like something that either has fold-flat seats with a pass-thru trunk or is a hatch/wagon so I can do the same. I also drive to the mountain a lot, and much prefer a larger car over a sedan.

Since I live in the Pacific Northwest and visit the mountains a lot, all-wheel-drive is a must. As for budget I can go up to $40,000.
Quick Facts:
Budget: up to $40,000
Daily Driver: Yes
Location: Portland, OR
Wants: Fast, fun, practical, and professional
Doesn't want: Something too over the top or unreliable
Expert 1: Tom McParland - That Sweet Swede Speed
G/O Media may get a commission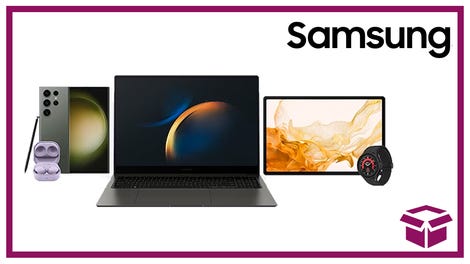 24 hour deals
Discover Samsung - Daily Deal
Evan, so I don't know if you are really too old for a hot-hatch—just maybe too old for that particular hot hatch. Though most of them, like the Ford Focus RS and Civic Type R, may not send the right message from a style perspective.

But I have the perfect solution for speed, practicality, and all-weather-capability that will blend in perfectly in Portland. You need a Volvo V60 T6 R-Design. The V60 T6 R is the toned down version of the bonkers Polestar-tuned wagon, though if I'm honest the Polestar doesn't give you significantly more performance given the price premium it commands. This makes the T6 R fall into that just right category, under the hood is a twin-charged 300 horsepower turbo-four (2015 and 2016 models have a turbo straight six) and all-wheel-drive. The seats alone are worth the price of admission. This is a quick and stylish wagon that for most observers is just a regular Volvo.
Now the bad news is that you are going to need a wide search net to find one of these suckers. The T6 R cars are not very common, but here is a 2017 example in Michigan with only 20,000 miles for around $38,000. This is a Platinum trim car so you get some nice upgrades like adaptive cruise control and it even has a factory "Polestar" tune on the motor for a few extra ponies under the hood.

Expert 2: Raphael Orlove - "Fun" Doesn't Always Mean "Fast"
If you want to go fast and stay low-key, yeah, a turbo Volvo wagon is going to get the job done. But fun as a concept isn't exclusive to speed. Fun is also untethering from your day-to-day. Instead of going from one mountain back to home and then back to another mountain the next weekend, you could be going from mountain to mountain to mountain in a Westy!

I'm sure you've seen a bunch of these knocking around at trailheads up there, and while they're not cheap, they're definitely in your budget. If you were a friend of mine with a couple grand to spend, I'd tell you to get a drafty old Astro Van, but you've got some money to spend, so why not get one of these VWs in extra nice shape?
Expert 3: David Tracy - Buy The Ultimate "Grown Up" 4x4 Wagon
As someone searching for a four-wheel drive wagon in the Pacific Northwest, you've got a number of great SUVs to choose from, including those from a four-letter brand that I've been banned from recommending.
But forget about Jeep, because the vehicle for you is the Toyota Land Cruiser. It's a mature, durable machine whose handsome, timeless looks exude sophistication like no toy-like Wrangler or boxy Cherokee ever could.

Just look at that 80-Series above for sale on Craigslist for about $11,000. It's a beautiful machine whose subtle exterior ruggedness, and understated interior design, will make you look like the classiest professional in your field.
You say you work construction, like traveling to the mountains, and own a pair of big dogs. Well, it's time for you to add a third canine to your family, because in the world of 4x4s, the Land Cruiser is the true "big dog."
Expert 4: Patrick George — Get The Hot Hatch For Adults
Evan, I get where you're coming from on wanting to move past the hot hatch life, although not-quite-30 is a bit young to do it. I had a Subaru WRX once, rally blue and with a modified exhaust and everything. Now well into my mid-30s, I enjoy hooning a WRX occasionally as much as the next guy, but I can't imagine owning one right now. (Then I drive an STI and that all goes out the window, but let's try and be rational here.) Plus, your MS3 is probably about ready to go to another home.

A few choices spring to mind for me here, like a (probably used) BMW 330i xDrive Sport Wagon or even a Kia Stinger GT with AWD. You have a healthy budget so look at all your options. Drive a lot of stuff, pick what you like best.
Ultimately I'm gonna suggest a perennial Jalopnik staff favorite and the professional-looking, stealth fighter hot hatchback: the Volkswagen Golf R. With almost 300 horsepower, all-wheel drive and supreme hatchback practicality, you should be able to accommodate your stuff and dogs and other people just fine.
Will it have the boy racer image that your MS3 does? No, not really. To your boss and most observers, you drive a Volkswagen Golf. A nice one. Hell, you can even take off the badges for the maximum effect. It's absolutely the choice for people who want to move past the kids' performance cars while still having a lot of fun. And best of all, it's right in your price range.