As I have outlined to you multiple times before, traveling in cars really isn't my speed. Oh, I like owning them just fine, don't get me wrong. Especially when they are covered in diamond dust—but I much prefer transit by submarines and planes. It's gotten to the point where if I absolutely have to use a car to get to places, thanks to those bullshit FAA regulations or there's no body of water nearby, I do so in this armored Cadillac Escalade. Doesn't everybody do that already?
Take just last week. I was in [LOCATION REDACTED] for a lunch meeting with [REDACTED]. I was seated calmly in the back seat of my AddArmor Escalade, pouring myself a third flute of Dom, when three smart taps sounded from the door.
"Come in!" I chirped.

The door opened and my driver shoved [REDACTED] in before climbing back into the driver's seat himself. [REDACTED] sprawled across the quilted leather seats, his suit very rumpled and his expression petulant.
"When my father finds out you've kidnapped me—" he snarled.
"Do you have it?" I cut in.
G/O Media may get a commission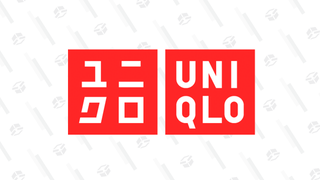 Year-round basics
Uniqlo Summer Sale
"They're going to come after you—"
"And I welcome it." I patted the plush leather armrest. "Nobody is leaving this vehicle until we've talked."
Outside, a crunch of gravel announced the arrival of [REDACTED]'s backup. Peering out the window at the heavily armed men, he breathed, "Oh, thank God."
Then his expression changed as the late afternoon sun flashed off of some very big guns being aimed the Escalade. "What are they doing!?"
"YOU AMATEUR," I screamed happily above the sound of rounds slamming into the Escalade's flanks. "YOU IDIOT, YOU FOOL! DID YOU THINK YOUR FATHER WOULD LET YOU LIVE AFTER BEING CAPTURED? HE WOULDN'T WANT TO RISK HIS SECRETS GETTING LEAKED."
"BUT DON'T WORRY!" I poured myself another drink, unable to resist just a little bit of gloating. "THIS IS THE MOTHERFUCKING ADDARMOR EXECUTIVE PROTECTION PACKAGE ESCALADE. IT'S GOT PRETTY EXTENSIVE EXPLOSIVE AND BALLISTIC PROTECTION. GOD, I HOPE THEY TRY THE 'HIGH-VELOCITY 30-06, 7.62, AND .556' ROUNDS ON US NEXT."
More bullets peppered the car. Their impact chattered the second bottle of Dom chilling in the cooler. There was a pause at the hitmen swapped weapons.
I cleared my throat. "I'd stay way from the windows, if I were you. They're gonna try those next." [REDACTED] dove for the floor, screaming and weeping at the same time. I prodded him aside with my foot, he was getting too close to breathing on my Manolos.
My Escalade, you should know, uses two-inch thick ballistic windows. I watched with a satisfied smile as 9mm and .44 Magnum rounds dropped uselessly to the ground after slamming uselessly into the "polycarbonate and leaded glass."
"Oh, look!" I gushed, accidentally slopping champagne down myself in excitement. "They're coming with bats and cinder blocks!" I watched as four of [REDACTED]'s father's men approached the Cadillac with various blunt objects, trying to smash their way inside. The glass held beautifully.
"So!" I continued between all the smashing. "Please don't"—smash—"make me"—smash—"ask you"—smash—"again. Did you bring the tape?"
[REDACTED] gazed up at me fearfully. "Of course I didn't!" he snapped. "It's not real! Don't tell me they have you believing their lies, too—"
"Look!" I interrupted pointing delightedly. "They're trying the doors. Stupid, stupid!"
Sure enough, when one meathead tried to jerk open the Escalade's doors, the electric-shock door handles sent jolts coursing through his body. He collapsed immediately like a sack of bricks. The rest were quickly incapacitated by pepper spray dispensers.
"Damn," I muttered privately. "Didn't even get to use the counter-attack sound canon or smokescreen system."
The action finally over, I turned my full attention back to [REDACTED]. "So you're really saying that the tape doesn't exist? That it's not real?"
He shook his head furiously, lips squeezed together as though afraid he might be sick.
I sighed deeply, massaging my temples. My buyer would be displeased. "Alright," I said, buzzing the intercom for my driver. "I guess I'll just have to feed your ass to the tigers."
The door was yanked open and my driver seized [REDACTED] by his lapels and threw him in the dirt with his father's men. He squeaked in terror, his usually neatly combed dark hair askew.
"Kidding! I'm just kidding!" I hollered as we drove away, flinging the empty champagne bottle in his general direction. "The tigers are on the plane. Your dad will never love you!"
We smashed through the enemy car with the barricade-busting bumpers for good measure. Gotta make sure people stay down when you put them down. I'm a big fan of dealing with things directly, when I have to. And why not enjoy what you do?
via Motor1