You know you messed up when the "tow truck" they send is a helicopter.
The Sea Cliff Bridge sounds like the worst possible thing to drive off, but apparently two Australian teens managed to walk away after their Toyota Hilux went smashing through a guardrail at the end of November.
The 17-year-old driver lost control of the truck, crossed the road into oncoming traffic, smashed through a guardrail and only stopped short of the ocean because the vehicle was caught by trees. The 18-year-old passenger used a knife to cut the boys free and they were able to climb up the cliff to the road to flag down help, 9News reported last month.
They also speculated getting the truck off the cliffside would be an involved process that "might even require a crane."
The recovery vehicle ended up being a little fancier than that, though.
After sitting in the scrub for about two weeks, the Hilux was lifted to flat ground by the cable of a helicopter.
"The use of a helicopter to retrieve the vehicle meant there was no impact to road users and the whole operation took around 10 minutes," reports the Illawarra Mercury.

It remains unclear as to who footed what must have been a tremendous "towing fee" to get the truck back, but all I really want to know is if the truck started again.
The driver has reportedly been charged with something like "driving in a dangerous manner." At age 17, the Australian driver was operating on a provisional "P-Plate" license which adds restrictions like a zero-tolerance blood-alcohol content policy, no driving between midnight and 5 a.m., and no driving a vehicles with performance upgrades or a certain power to weight ratio.
G/O Media may get a commission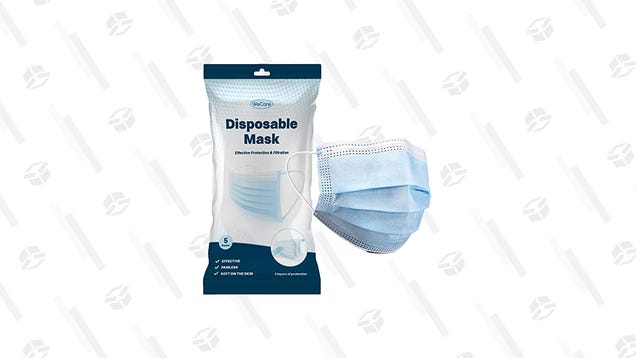 WeCare Disposable Masks With Elastic Earloops- 5 Pack
If you really do want to speed on the Sea Cliff Bridge, looks like you can rip it as hard as you want in Forza Horizon 3:
Hat tip to Paulo!