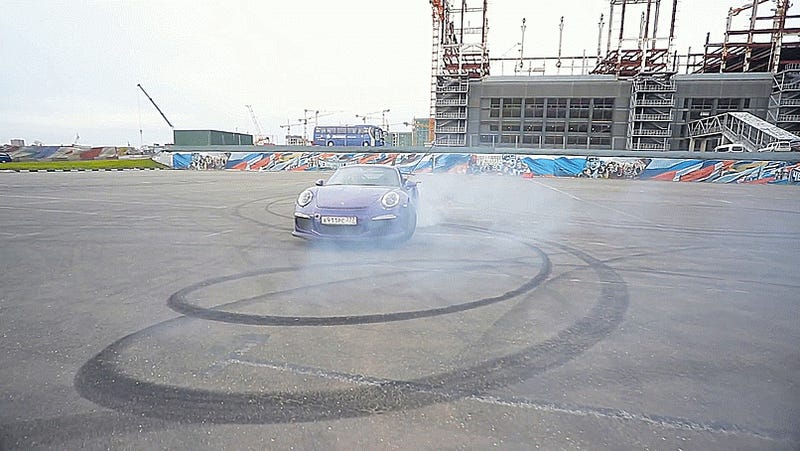 The Porsche 911 GT3 RS usually comes in some kind of wild special-edition paint color. On the 991 generation, Ultraviolet was the coolest of the bunch. Believe it or not, there is a way to make an already drop-dead gorgeous Porsche even prettier: by filming slow-mo footage of it smoking its tires.

The GT3 RS may be Porsche's top-end track weapon, but it's just as much fun in an empty parking lot, drifting and ripping burnouts like any good hooligan-mobile.
I'd be giving a thumbs-up of approval out the window, too.