What insights can you glean about a new car from just two Circuit of the Americas laps when you're in the passenger's seat? Not as many as you'd like, especially when it's a car as important as the 2016 Cadillac ATS-V. I'd prefer to know everything about that car but we're not there yet. What I can tell you is that it's very quick, seems like an excellent handler, and it will do sick, crowd-pleasing God Bless America burnouts that make it worthy of the V badge.
The new generation of Cadillac racing — the ATS-V.R — debuted at the Pirelli World Challenge race in Austin this weekend. It had a good showing there, with the two cars finishing second and fifth in the GT class in Sunday's second-round race. We'll have to wait a little longer to drive the road-going version, Cadillac's 455 horsepower twin-turbo challenge to the BMW M3/M4 and its ilk.
In the meantime, I strapped on a too-large helmet to ride shotgun in a couple hot laps around the circuit with chief engineer Tony Roma behind the wheel. And Roma knows better than anybody what a big deal this car is to Cadillac.
G/O Media may get a commission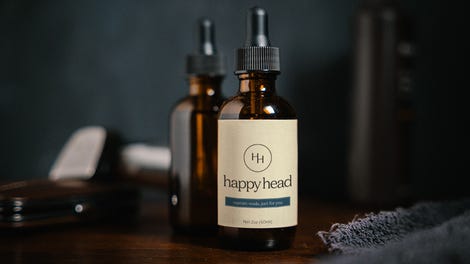 "This segment is a tough nut to crack," he told me. Besides the ubiquitous M3 and M4, there's also the new Mercedes C63 AMG, the Lexus RC F, whatever Jaguar has up their sleeves with a go-fast version of the XE, and an ever-increasing list of others. This class of performance luxury sedans and coupes is among the best cars in the world, and they seem to get better and faster with every generation. You can't go wrong with any car in that segment, really.
So when Cadillac turned their excellent but unfortunately slow-selling ATS into a BMW fighter, there was no place for half-measures. Roma thinks they did that with a thoroughly reworked chassis that features Magnetic Ride Control, a 50 percent stiffer suspension, numerous structural enhancements, plus a 3.6-liter twin-turbo V6 with fancy titanium-aluminide turbines and a new low-volume charge-air cooling system that maximizes boost. It's much more than just a faster ATS.
It looks ferocious too, like the twisted love child of Art and Science and the new Corvette Z06.

Roma told me Cadillac engineers benchmarked the ATS-V against the last generation M3, the one with the V8. The goal was to make their car faster, lighter, more comfortable and also more refined. They wanted it to be nimble and athletic, attributes the standard ATS already has in spades, and track-capable.
What's it like on the track? Like I mentioned, it's hard to really tell when you aren't in the driver's seat, but I was impressed with what I saw and felt. The turbo V6 made a delightful rumbling sound as Roma rowed through the gears with the six-speed manual, even if that sound is augmented by the speakers the way BMW and seemingly everyone else is doing these days. It feels like it will be plenty fast without being overwhelming to its driver.
At least from where I was sitting, the handling seemed sharp and agile, much like the regular ATS, only more willing to rotate — but also to do so in a very progressive fashion. It's definitely tail-happy but also controllable. The ride quality wasn't overly harsh or abusive for a track car either.
The handling is what Roma says he's most proud of in the new baby V. All of the cars it will compete against are fast — that's a given. They all do fast extremely well. Where they really differ is in their handling, and how they feel doing so, and so he said Cadillac's engineers put a lot of work into making the ATS-V shine in that department.
Inside it's pretty standard ATS fare, though i was glad to see the presence of the manual, something that you could previously only get on the 2.0-liter turbo four ATS. The leather Recaro seats were highly impressive, offering a ton of bolstering without being uncomfortable or abusive.
As part of the ATS-V.R's debut in Austin, Cadillac was doing parade laps at COTA for current and prospective customers in the new road-going ATS-V. But because they love Jalopnik the best, when it came for my turn in the car, they had something special in mind.
On the second lap, Roma pulled into the Turn 12 runoff to do one of the things V-Series cars do best: burnouts. Smoky, massive, crowd-pleasing burnouts. He revved the ATS-V hard, dumped the clutch, and let loose those 455 horses on the pavement.
Then those burnouts turned into donuts, and pretty soon the entire runoff area was a storm of tire smoke and scorched rubber. Roma drove off to a round of applause from the crowd, because we appreciate the finer things here in Texas.

And when we pulled into the paddock, we got a warning (with a wink, of course) from the COTA officials that on-track donuts are generally discouraged unless you're Lewis Hamilton or Sebastian Vettel. Were they serious, or was it code for "Do more burnouts"?
Maybe I'll find out soon. In April, Cadillac will be bringing the ATS-V back to Austin and COTA, this time for reporters to drive. I plan on being there, and I plan on putting the car through its paces myself out on this track to see if it's as good as I think it is.
Photos credit Richard Prince for Pratt & Miller Cadillac Racing, Kurt Bradley for Jalopnik
---
Contact the author at patrick@jalopnik.com.