Mohit wanted to do the responsible thing and bought a 2016 Camry. It's fine, but having a boring car and a boring job just isn't going to cut it. He wants something that appeals to his sense of adventure, but won't break the bank. What car should he buy?

(Welcome back to What Car Should You Buy? Where we give real people real advice about buying cars. Do you want us to help you find a car? Submit your story on our form.)

Here is the scenario:
I bought a 2016 Camry, you know trying to be financially responsible, now kinda regret it. It's a good daily driver but not my style. Now I'm looking to get something cooler - thinking of maybe a vehicle with a legit 4x4 system so I can take it off-road. I'm just a regular guy with a regular job, so I need a car that allows me to have some fun.

Now the one thing I do like about the Camry is the reliability. I drive about 60 miles a day and I need this car to get me to work every day, so I don't want to spend a ton of money fixing it up. Is it possible to get a cool 4x4 that is fun and reliable? I have a budget up to $35,000.
Quick Facts:
Budget: up to $35,000
Daily Driver: Yes
Average Miles Per-Week: over 300
Wants: Fun, reliable, 4x4
Doesn't want: Something too expensive to maintain
Expert 1: Tom McParland- Not All Toyotas Are Boring
G/O Media may get a commission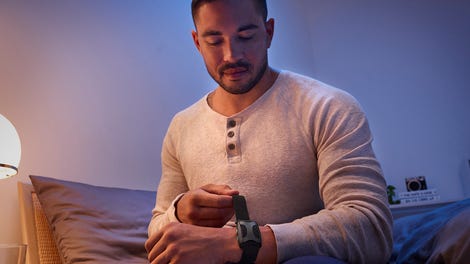 There is nothing inherently wrong with buying a Camry! A lot of people like to hate on that car, and sure, the "grounded to the ground" commercials were dumb, but it does a fine job of being a transportation appliance. Apparently, the newer ones are more "fun." However, your idea of fun is actually getting off the pavement, so you need a ride that can handle that. Luckily you can keep your Toyota reliability too.

You need a 4Runner. It's one of the last true affordable SUVs that isn't some car-based crossover. It will take you pretty much anywhere you want to go and likely survive the apocalypse. The bad news is that $35,000 isn't going to get you much in the way of features, as a base model SR5 starts at about $37,000, and dealers aren't super generous with discounts.
If you wanted more bells and whistles you can look for used ones, but the second-hand market is bonkers due to the higher resale value. Spread the net wide, and try to find a model year leftover that is likely to have a little more wiggle room on price.
Hopefully you have some equity in your Camry, because sedans aren't holding value as well as they used to and I wouldn't suggest rolling over a loan balance into a new car, even if it was another Toyota.

Expert 2: David Tracy- Would Never Spend $35k On A 4x4
One of the great things about off-road vehicles is that, in a way, they're never obsolete. I mean, just look at the 70 year-old Willys CJ-2A I took off-roading last year; I only spent about $4,200 on it, and the thing crawled up the rocks of Moab just as well as any modern 4x4 short of the Rubicon trim Wrangler.

You can't say the same about a sports car; imagine how terribly even the finest sports coupe from 1948 would fare around a track compared to, say, a new Miata.
My point is, if you want a vehicle with excellent off-road capability, the beauty is that you don't have to buy something new—in fact, I'd argue that you shouldn't. That's because best off-road rig is one you don't mind denting and scraping.
Anyway, this is all just a roundabout way of trying to convince you that you need a Willys Forward Control—either the little FC-150, or the longer FC-170 will do. There are tons of other great SUVs that you can buy that might do a bit better off-road, but your budget is $35,000, and there's no way I'm missing out on a chance to recommend one of the greatest—though one of the more expensive—classic Willys Jeeps.
You can find them all day for about $20 large for a nice one. Plus, they meet your criteria of being fun (seriously, just look at that thing) and reliable (they use a tried-and-true "F-Head" engine based on the legend found in World War II Jeeps, a tough three-speed manual and beefy solid axles).
It's beautiful, fun, highly off-road capable and reliable. It's the best solution to your "Camry problem."
Expert 3: Jason Torchinsky- The Camry Problem Is Solved. PERMANENTLY.
I gotta say, I am a sucker for FC Jeeps like David showed you right above me, but I'm not sure that's really going to do what you want for a 60-mile-a-day commuter car like you need, too. You need something that's two things at once: an easy commuter car AND a badass off-roader. Luckily, such a car exists, and it's named after everyone's favorite bamboo-gorged black-and-white bear.
It's a Fiat Panda 4x4.
Specifically, it's this 1987 Fiat Panda 4x4, which you'll have to ship over from Italy, but since it's only going for about $6100 American dolleridoos you'll be able to get it shipped over here and be so well inside your $35,000 budget that your accountant will be sending me a cookie bouquet as thanks.
These Panda 4x4s were surprisingly capable little off-roaders; just watch it embarrass this Mitsubishi here:
They've got a great simple, no-bullshit, rugged look about them that's so un-styled it wraps around and becomes stylish again. They're roomy and practical inside, and with only a 1-liter motor, it'll be great on gas for your long daily commute.
Plus, this will absolutely destroy any lingering vestiges of Corolloa or Camry or whatever the hell that was induced ennui. Nobody around you will have one of these. It's usable, capable, unique, fun, and cheap. You could probably pick up a second one just for parts and still be under your budget.
I can't wait to get emailed videos from you of you embarrassing lifted trucks and SUVs in mudholes and rocky forests.
Expert 4: Erin Marquis-Won't Someone Please Think Of The Wagons?
When a friend of mine bought a 2016 Audi Allroad wagon I thought, well, it's a pretty car with a pretty sound, but come on, a German long roof with a 4x4? Won't it break down immediately? Wouldn't it be scared of getting its manicure scuffed?
I'm woman enough to admit when I'm wrong! And I was wrong. I now covet his Allroad. This thing is enormous fun. It's a blast on paved hill climbs or in traffic. It's at home running around in a pack of Porsches or roaming obscure two tracks in the California wilderness. I often admire his muddy Allroad Instagram posts from afar.
It's a beautiful car, one that will make both your daily driving and roughing it loads of fun. You can also get fairly great deals on them right now. Here's a low milage Premium Plus Quattro in your budget. No longer are buyers of this car saddled with the finicky and notoriously unreliable twin turbo V6s. It comes with a 2.0-liter four-cylinder turbocharged engine that puts out 220 horsepower.
Older versions get a bad rap for reliability, but the new version is just a lifted A4. In other words, much better. There are more just like it. True, upkeep and maintenance can get a little expensive with European brands, but if you pick up a 2016 with low miles, you can resell the sucker before it has time to go truly sideways on you. With cars with mileage in the mid-30,000 range, they have plenty more love to give.
So you've got a cushy fun daily driver with all that practical wagon space and a 4x4, but let's say, when you say off-road, you mean really off-of-the-road. The Allroad has a fairly low ground clearance when compared to the other suggestions from my colleagues. Some may think it's a sin, but I am of the opinion that you can, from time to time, improve on German engineering. There are plenty of kits out there to raise your Allroad's stance, and no one would blame you.