Clark lives in Beverly Hills, but he isn't quite on the level of some of the folks cruising around in new Ferraris. Relatable, I know. But he has the exotic car bug with a six-figure budget—and somehow that doesn't make his decision any easier. What car should he buy?

(Welcome back to What Car Should You Buy? Where we give real people real advice about buying cars. )

Here is the scenario:

So I live in Beverly Hills, but not in a mansion. I live in an apartment. I love the cars I see but I can't afford a 720S or 488 or GT2 RS.

I want a badass looking and sounding car that will be fun to drive without spending the money I should be saving for a house. Manual would be preferred but a good set of paddle shifters would be cool too. I drive a Miata now and have no plans of ever getting rid of it.
On the upper end, I don't wanna spend more than $130,000. I am okay with financing the car. I also know all the obvious suggestions. 911 Turbo, Lotus Elise, etc. I am looking to go outside the norm. I'm looking for something that sounds good, looks sexy and is easy to drive.
Quick Facts:
Budget: Up to $130,000
Daily Driver: Sort of
Location: Beverly Hills, CA
Wants: Speed, Style, Something different
Doesn't want: Anything front-wheel-drive or more than two doors.
Expert 1: Tom McParland - You Did Say Different
G/O Media may get a commission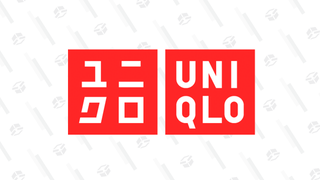 Year-round basics
Uniqlo Summer Sale
Clark, despite the healthy budget, this was not an easy one given that you want something different other than the typical 911 Turbo or whatever used Ferrari you can score for under $130,000. But one quality jumped out from your requirements: "Easy to drive." While most modern exotics don't require Lamborghini Countach levels of contortions to park, some are a bit easier to live with than others.

My friend, you need an Acura NSX. Everyone remembers the new NSX as a car that was overhyped and teased for way too long and folks were over it by the time it hit the showrooms. (This is not unlike another Japanese automaker with a recent sports car.)
However, the NSX is still a fantastic car to drive. It is very fast, it looks like a spaceship, but it also isn't out to kill you if you try to overcook a turn. The NSX is a surprisingly easy exotic just to drive around town without feeling frustrated that you aren't pushing it to the limit. And unlike some of the Italian exotics, the maintenance schedule on the Acura will allow you to sock some more cash away for that house purchase.

The only catch here is that you will likely have to buy one on the opposite coast as the California cars are all a bit pricey. Here is a low-mile 2017 example in Florida with plenty of cash to spare for shipping costs.

Expert 2: Kristen Lee - Live Out Your Wedge Dreams
Hey there, Clark! Props to wanting to driving other than a Lamborghini or Rolls-Royce or Ferrari while living in Beverly Hills. Know what all those cars have in common? They are driven by basic people. Baaaaaaay-siiiiiic. You aren't basic, which is why you're writing to us for advice.
And here it is: Get yourself a De Tomaso Pantera. Its very name means "panther" in Italian. And it's absolutely striking to look at. Designed in the 1970s when curved lines didn't yet exist, the Pantera has the classic wedge shape that will never, ever go out of style. And there's a 5.8-liter Ford V8 stuck between the axles.
Look, if you want to stand out in a crowd, this is the car to do it in. Here's one for sale for $94,995. And it's red.
Expert 3: Jason Torchinsky - There's A Right Way To Do This
Clark, my man, I can't think of a more desirable conundrum to have. You're definitely on the right track by thinking outside the usual rich-guy money sleds—for the money you have to spend, there are so many better, vastly more interesting options. And I think I know a fantastic one for you: a Studebaker Avanti.
I know the Studebaker name is more associated with Muppet bears that do comedy, but the truth is that back in the 1960s, Studebaker arguably developed the first real American supercar—or at least a GT car that was supercar-like: the Avanti.
The Avanti was a no-joke technological powerhouse when it came out: a supercharged V8 engine put out 335 horsepower back in the early '60s, and the car could hit 168 MPH in stock form. This thing was genuinely fast.
It was also a native Californian, being famously designed by Exxon-logo designer Raymond Loewy and his talented team in a compressed timeline in a rented Palm Springs villa, and the result is something that looked like nothing else on the road at the time.
Clean and unfussy, elegant and athletic—it's not everyone's cup of 10W-40 but I think it looks amazing, and will absolutely stand out among any crowd of poser Lambos and Benzes.
This 1963 Avanti is $87,500, well within your budget, and looks to be in near-perfect shape.
You want to stand out? Do it, brother. Do it in this.
Expert 4: Patrick George — How Many Of These Do You See Around?
Like my comrades I appreciate both your luxuriant budget and your desire to do something different. I've always been impressed with the high-end cars I've seen in the wealthy parts of Southern California, but not often the originality. A sea of Lambos, Ferraris and McLarens does little for me, personally. But how often do you see a BMW Z8 driving around?

I have to admit I didn't think much of the Z8 when it came out in the early 2000s. I couldn't afford one anyway—then as now—but I was put off by the six-figure price tag and front-engine layout. It didn't feel enough like an exotic, I guess.
Then I saw one in person for the first time. And I can tell you that inside and out it's one of the most beautiful and ornately crafted cars of the modern era. Plus, the naturally aspirated, 400 horsepower V8 and manual gearbox have grown on me over time as those have been replaced by turbo motors and DCTs. It is gorgeous old school luxury performance. It's rare, too—BMW only ever made about 5,700 of these things.
Luckily there's a Z8 near you, at Beverly Hills Car Club, and at $125,000 it's right in your price range. Sure, to get down to that price you gotta understand that this one has 156,000 miles on the clock, but that's just a testament to how good it is, and with the right care it'll probably be fine. Given their rarity and lack of a direct replacement, these have held steady and even risen in value in recent years—that price is a steal, if you can believe it.
If you do nothing else, take this thing for a test drive. I think you'll be glad you did.