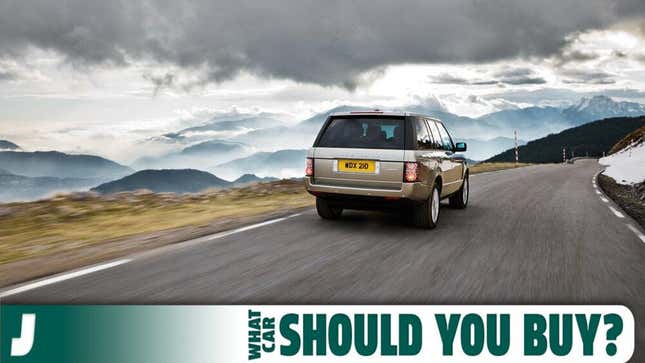 Nick lives in California and has a few Land Rovers that he really enjoys, but they aren't the best vehicles for zooming around town and they are a tad thirsty. He wants something fun, unique, and fuel-efficient to complement his Rover fleet. What car should he buy?
(Welcome back to What Car Should You Buy? Where we give real people real advice about buying cars. Do you want us to help you find a car? Submit your story on our form.)
Here is the scenario.
I have a Land Rover problem in that I have too many and none came with fuel efficiency as an option. My '63 Series 2a with a 200TDI does best at about 15mpg... Right now I daily a 2010 RR Supercharged that I absolutely love and will never get rid of, but fuel efficient she ain't. I need a FUN, UNIQUE vehicle for tooling around town and my daily commute of only a few miles that gets some semblance of gas mileage (or fully electric would be ideal). Power and modern amenities aren't important, but I wouldn't hate them either. I need something I can drive around town that puts a smile on my face every time I get in and will allow me to save the gas guzzlers for trails and long hauls.

I have a $40,000 budget for Fun, Unique. Good MPG. Convertibles highly encouraged.
Quick Facts:
Budget: $40,000
Location: Sacramento, CA
Daily Driver: Sort of
Wants: Good MPG, something fun, unique
Doesn't want: Boring, poor MPG
Expert 1: Tom McParland - Keep Your Fleet British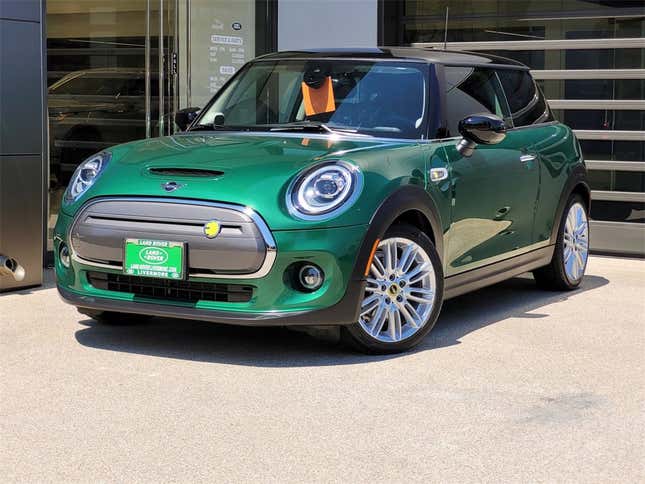 Nick, you obviously have a fondness for British SUVs so if you are going to get a fun car for the city you should keep that UK theme going and get a Mini Cooper. These cars are unique enough to not blend in with your standard compacts, and also offer a pretty solid fun-to-drive factor.
Now there are two ways you can go with the Mini. The first option is some top-down motoring with a convertible that will get into the mid-30 MPG range on the highway. Here is a very cool brand new model in the special order color of Carribean Aqua.
Of course, if maximum efficiency is your priority and you aren't doing long drives Mini does offer a full electric Cooper but in hard top only. With a claimed 110 miles of range, the Cooper EV comes short of some other electric cars, but what it lacks in battery capacity it makes up for in style. Like other EVs, the used car prices are dropping hard and you can score some really good values in the pre-owned market like this 2021 model in the most correct color of green with under 17,000 miles for only $23,500. 

Expert 2: Andy Kalmowitz - VolvOH YEAH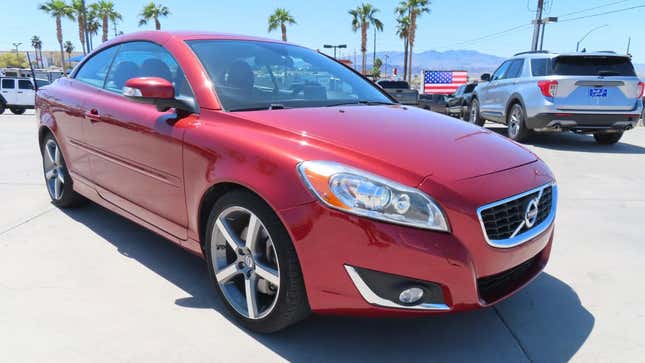 Nicky boy, I am very jealous of your fleet. Many folks around these parts know my affinity for the L322 Range Rover. In fact, I recently said it was the most beautiful "normal" car of all time. Because you're a man of great taste, you need a daily that's going to fit in with that vibe. Since I'm sure a great guy, I found you the perfect vehicle: the Volvo C70.
Baby, it's got everything you're looking for and then some. It'll get nearly 30 mpg highway, and I know that isn't a ton, but it's gonna look great compared with the supercharged Range Rover. It's also pretty unique! Volvo sold less than 90,000 of them during its entire run, and Volvos sweet little 2.5-liter five cylinder turbocharged engine is going to provide you enough fun that you'll wonder why more cars don't go for this sort of setup. Oh, and above all else, it's a goddamn convertible. It's the body type that reigns supreme above all others, and it's going to make you feel great in the California sun.
Just to make things better, C70s are not $40,000 cars. No, sir. In fact, I've found you one of the cleanest examples in the country, and it won't even cost you half your budget. Red on red, fully loaded (for 2013) and just a tick over 50,000 miles. It's perfect. Plus, you can use all the extra cash to keep your Land Rovers going long into the future. This is the car to buy, young Nicholas.
Expert 3: José Rodriguez Jr. - The Answer Is Always...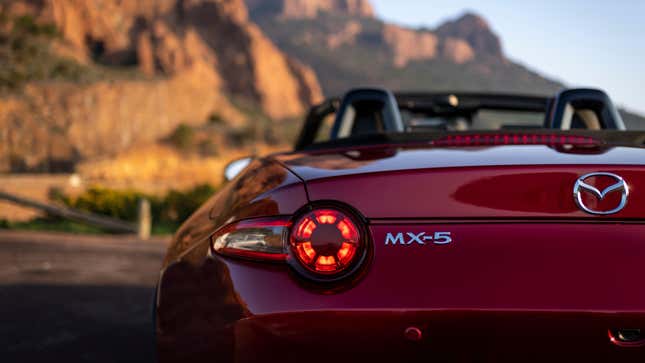 Nick, I have one word for you. No, not Miata. Not yet. The word is Skyactiv, and that word is the reason why Miata is the answer, especially in your case. Most enthusiasts would say Miata is always the answer and they'd mostly be right.

But I think the magic of the 2023 Mazda MX-5 Miata applies to this case because you want a fuel-efficient car that will put a smile on your face every time you drive it. And the Miata excels at that, with its Skyactiv 2.0-liter inline-four, which gets up to 35 miles per gallon on the highway. I highly recommend sacrificing one of those MPGs and going for the six-speed manual transmission.
You've got the budget for a brand new Miata — even a Miata RF, if you'd like. The Mazda Miata may not be that unique; you'll likely come across many other Miatas in Sacramento, but with your budget you might be able to personalize the roadster to suit your personality.
You say you don't need power or amenities. Sure, you could always go for a new Toyota Prius Prime or, I don't know, something quirky, like a Honda CRX HF or Del Sol. But the Mazda Miata will give you a thrill ride every time and still be easy to live with as far as fuel costs. It'll also be a solid, reliable daily — unlike some British cars, ahem, Rovers and such.
Expert 4: Steve DaSilva - Why Settle?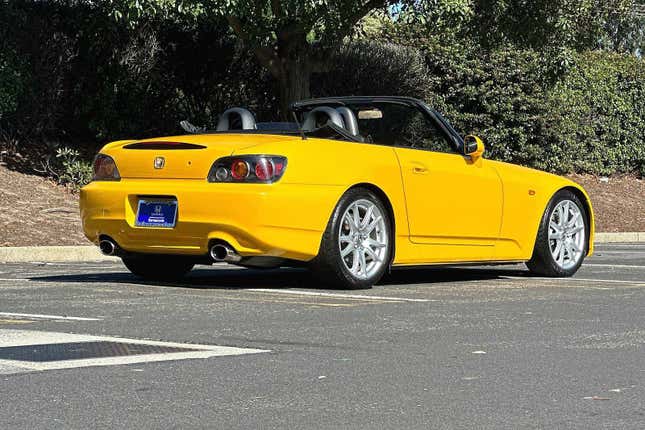 Nick, my close personal friend, I understand your desire for fuel economy. I'm a former Wrangler and GX470 owner, I feel your pain. But when you start talking about a fun, efficient commuter, and mention electrification, I want you to know there are better options. EVs can be a blast, but they're heavy and powerful — not the kind of sprightly, nimble convertible you seem to have in mind.
Andy is going down the right path with the C70, though I cannot for the life of me understand why he picked the travesty of a post-facelift model over the sheer beauty of the pre-facelift second-gen. José is even closer with the Miata, but why settle for that? For a low redline, an imperfect seating position, and a truly heinous lack of VTEC?
Nick, you need an S2000. It's fuel efficient for the same reason as any economy car — a four-cylinder engine bolted into a lightweight chassis — but it's also fun as hell behind the wheel. Here's a 2004 model near you that comes in under budget, but it's merely an example — Sacramento has about a thousand of these things on Facebook Marketplace, you've got your pick of colors, mileage, and mods.
With a $40,000 budget, there's no reason to get anything less than the best. If sitting down inside an S2000 and winding it out to nine grand doesn't put a smile on your face, I don't know what will.