Eric has had his share of interesting cars, but now he drives a boring crossover that is killing his soul. He needs to get something ridiculous before this whole "being an adult" thing really takes hold. He needs something, in his words, that is "stupid." What car should he buy?

(Welcome back to What Car Should You Buy? Where we give real people real advice about buying cars. Do you want us to help you find a car? Submit your story on our form.)
Here is the scenario:
I need some stupid in my life. I love to drive and a complete gearhead, and for most of my driving life I have had interesting, fun, and impractical vehicles. But for the last year I have been driving my wife's 2011 Mazda CX-7 like a responsible adult. It's reliable, has had no major issues, and there is no real reason to sell it. But it's grey, physically, spiritually and emotionally grey. I have a fairly long commute in LA traffic, but I work odd hours and can mostly drive at speed for my 40 mile commute. I just turned 31, I've bought a home, gotten married, bought 2 safe, reliable cars and have a good stable job.

I need something stupid before I make another safe, adult decision. I need a utility vehicle for my projects primarily building materials and rusty metal, and something fun for my daily commute and weekend joy rides. I could Sell my Mazda, or make it my utility vehicle, although it is a little "Soft" for utility work.
You should also know that I'm a big guy, so it can't be something too small. I also drive a lot and work odd hours, but I'm not too worried about maintenance as long as the car is in on the road more than it is in the shop.

I would prefer more than two seats and it must have a manual trans. As far as other preferences go, I like a little bit of everything: classic muscle cars, cool trucks, European sports cars, or even something wild like a Nissan GT-R. I live in Orange County, so dumb California rules may restrict my ability to buy older things out of state. I do really like sleepers, something I know is interesting but stays under the radar.
Quick Facts:
Budget: $25,000 - $30,000
Daily Driver: Yes
Average Miles Per-Week: About 400
Wants: Something ridiculous but not too flashy, manual trans
Doesn't want: Small roadsters like a Miata, S2000
Expert #1: Tom McParland - You Can Have It All
G/O Media may get a commission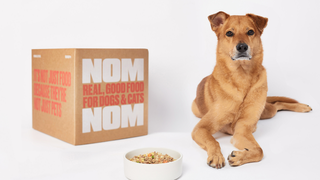 Now Eric, I'm not normally one to toot my own horn here, but I'm probably the only expert that has found a solution that combines pretty much everything you are looking for including utility, speed, sleeper status, and a callback to the classic Mopar muscle cars you love.
Buddy, you need a Dodge RAM SRT/10. It's a pickup truck so the ability to haul whatever you like is covered. It's got an 8.3-liter 500 hp, Dodge Viper engine under the hood mated to a six-speed manual, so the ability to haul ass is covered too. And most folks in Orange County will just see it as an old Dodge truck. It is the opposite of your boring Mazda crossover. Now with this beast only getting bout 14 MPG highway, your heavy commute is going to be costly, but hey gas is cheap and you only live once.
Here is one nearby with only 15,000 miles for about $25,000. You may want a different one without the silly flames. Or embrace the flames and drop some burnouts in front of all the haters sipping their Starbucks.
Expert #2: Jason Torchinsky - Set That Dial To Max Stupid
Let's be honest here: you need help, and fast. Driving that grey crossover all that time has done some real damage to your automotive soul, and you essentially need a concentrated shot of pure automotive stupid right into your heart, like an adrenalin shot for someone who OD'd, stat. Luckily, I found just such a shot.
Yes, that's a 1964 Ford Econoline pickup, but not exactly; it's really a 1990 Ford Bronco chassis under there, 4x4 and with a new 351 V8 and a bunch of other hot-rod bits. Someone spent a lot of effort on this Econoline. It's $25,000, and the engine even has a three-year warranty!
Just look at that thing! It's like someone took a Hot Wheels car and used an enlargenation ray on it!
Plus, it can be both your fun car and your practical, haul-wood-and-rusty-metal car, because that truck bed is absolutely functional.
You wanted stupid and fun, right? Well stare at that red crazy-robot face of this Econoline and tell me this doesn't make you feel alive again. I mean, yeah, I sort of ignored the not-too-flashy part, but, screw it, this is the way to go.
Let the healing begin.
Expert #3 Raphael Orlove - I Can Tell You What I Would Buy
Since you live in California, you are almost unbelievably spoiled for desirable cars that I would do terrible, terrible, horrible, terrible things for. Alfa Romeo GTVs, Mk2 Jags, tuned Corvairs and possibly the most 1970s car in existence. But you're looking for something that's a bit of a sleeper, that could survive a bit of a commute, that has a bit of space, but is still exciting and interesting in its own way.

This car is the original BMW M5.
The E28 M5 is no longer exactly an outright 'fast' car, at least in comparison to say, a V6 Altima, but it's exciting in a way that all good cars deeply are. The joyous sound from its supercar-derived straight six, the feel through the controls and the joy in every reflection you drive by, its shark nose cutting through the world.
Here's one for sale just below your price range, with a little wiggle room for a good service from a reputable shop before you start putting many miles on it. It's not the car you need, it's the car you want.
Expert #4: Patrick George: Believes In The Life-Changing Power Of Stupid
Oh, thank god! Someone with yet another interesting What Car Should You Buy? question. If I had to recommend the damn Mazda3 hatchback again I was going to take a swan dive off a parking garage roof.

Anyway, you have a budget $30,000. You can buy a lot of car, new and old, for that money, so my recommendation—as always—is to get out and test drive a bunch of stuff and narrow down what you like best. You say you want something fun, roomy, stealthy and reasonably practical. I immediately thought of a Chevrolet SS with a manual, which is an absolute sleeper and still a useful sedan, but I could find very few examples close to your $30,000 price tag. If you do go that route it'll be a 2014 model, and those did not have manuals. Sad!
If you can live with two doors I have another idea, and one I like better: get a Dodge Challenger R/T with a manual. Sleeper? Not really. But you'll be surprised at how big the back seat and trunk are. It's the most unapologetic muscle car you can buy right now, and with a manual and a 375 HP V8, you'll have a tire-roasting good time in a package that's fun and balanced. It's not as bananas as some Challengers are, but I've never found it wanting.
Here's a white example for you to live out your Vanishing Point dreams in for just under $30,000. Buy it now, thank me later.