The first step was to select a base vehicle platform that was both well-engineered from the factory and had a robust drivetrain that was capable of withstanding the demands of rigorous off-road use. With its heavy duty suspension, exceptional towing capacity and world renowned powertrain, we felt that the Ram would be a natural fit.
When it came to the design, we were not satisfied with simply following the same formula as everyone else. In the full size truck market, oftentimes fitting 35" tires on a truck results in suspension lifts of 6-8" or more, which can compromise ride and handling. We sought out a different solution. In approaching the Ram, we employed many of the same engineering and design philosophies that we have used on the Wrangler. The goal was the same: to create a system of individual components that work in harmony with each other to enhance the overall look, driving experience and capability of the vehicle.
We started with front end protection, an absolute necessity for anyone who will be traveling to remote locations. We designed a 3/16" thick, stamped steel Front Bumper System to provide superior protection and accommodate a 16,500lb winch. The bumper utilizes a unique modular design that will allow the customer to choose from a variety of functional and styling options to suit their individual needs.
From there we moved on to wheel and suspension. We wanted to break the mold of the traditional "lifted truck" methodology and set out to fit the largest tire possible with the least amount of lift. The size and shape of the truck's wheel wells are responsible for the oversized lifts generally required to clear larger tires on trucks. Rather than attempt to design a 10-inch suspension that still had acceptable handling characteristics, we attacked the problem at the source and opened up the wheel well. Similar to the concept of our TJ Highline Kit, this truck's innovative flares allow us to fit bigger tires with less lift. And by keeping the suspension to a reasonable height, that allows our engineers to deliver the type of ride and handling that our JK DualSport suspensions are known for. Add to that the Katla, our newest stylish high-strength wheel design and you've got a total package that breaks the mold.
An AEV Ram on 40-inch tires with only 3 inches of lift? It may be surprising... or if you've been following our evolution closely it might be exactly what you expected. Either way, the AEV Ram Concept is truly unlike any other full-size vehicle on the market, and this is just the beginning. So please stay tuned and sign up below to receive newsletter updates as we move forward with this exciting new venture.
G/O Media may get a commission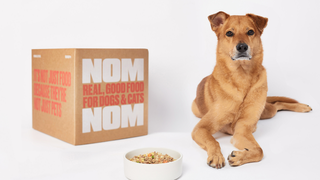 Source: American Expedition Vehicles