Good Morning! Welcome to The Morning Shift, your roundup of the auto news you crave, all in one place every weekday morning. Here are the important stories you need to know.
1st Gear: The Ultimate AI Machine
We know autonomous cars are coming, and in several ways are here already. But BMW CEO Harald Krueger is thinking beyond just autonomy to the effects of full-on artificial intelligence in cars.
Citing the win of Google's AlphaGo AI over a Chinese player and the development humanoid robots that react to how you feel, here's what Krueger is thinking about these days, according to Automotive News:
"The companion in the Vision Next 100 car is just that: a real companion that gets to know you as a person and responds to you as an individual," Krueger said. "I firmly believe this is not a threat to us, it's much more a huge opportunity to all of us — mobility become more versatile. It will be effortless, available on demand and tailor-made for all our customers' individual needs."
BMW is hiring experts in machine learning and artificial intelligence as it develops the Vision Next 100 into a flagship production model due to launch in 2021. The company said in March it is shifting its strategy to focus on electric vehicles, automated driving and new services in the field of premium individual mobility.
G/O Media may get a commission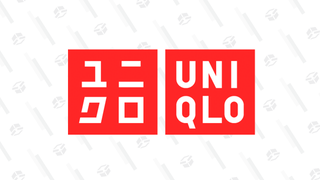 Year-round basics
Uniqlo Summer Sale
I wonder if BMWs will one day know how annoyed I am at their repair bills.
2nd Gear: Karma's Back
Undeterred by the demise of its original iteration Fisker, now-Chinese owned Karma Automotive is back and setting up shop in the Motor City. Here's Crain's Business (via Automotive News) on that:
The investment is expected to total $3.6 million and create up to 150 new jobs at the office in Troy, Mich., the Michigan Economic Development Corp. said in a statement Wednesday.

The project is supported by a $450,000 Michigan Business Development Program performance-based grant and the city of Troy will provide marketing and promotional assistance.

Karma Automotive said it will debut its Revero, an updated version of the Fisker Karma first sold in 2012, later this year.
Good luck, but I'll take mine with Bob Lutz's supercharged V8, thanks.
3rd Gear: India Catches SUV Fever Too
Looks like the resurgent crossover and SUV craze isn't just limited to America these days. India's getting in on the action too. Here's Bloomberg:
Deliveries of passenger vehicles, including sport utility vehicles and vans, rose to 231,640 units, the Society of Indian Automobile Manufacturers said in New Delhi Thursday. Sales have risen for 11 consecutive months in Asia's third-biggest auto market.

Compact SUVs continue to attract buyers despite the government imposing additional levies on passenger vehicle purchases starting in April. Mahindra has introduced two new compact SUVs and added engine options to maintain its lead in a segment where competition has intensified with introductions by Maruti and Hyundai Motor Co.
4th Gear: Can Canada's Auto Industry Survive?
The Canadian auto manufacturing business has been struggling in recent years as production shifts to cheaper places like Mexico. Now Canada's auto workers union, Unifor, is saying the future of the business is at stake in 2016. From The Detroit News:
Unlike its United Auto Workers counterpart in the United States, Unifor's main issue during the negotiations won't be increasing wages, it will be keeping plants open. Dias said the union will strike, if necessary.

"The reality is if we don't solidify the footprint, there's going to be strikes in Canada," Dias told The Detroit News during a recent phone interview. "There's no way around it. I don't have any choice. The way we look at it, we have nothing to lose."

Unifor, formerly the Canadian Auto Workers, faces an uphill battle when it enters talks in August for 23,000 members at Fiat Chrysler Automobiles NV, General Motors Co. and Ford Motor Co.
5th Gear: How Safe Is Safe With Autonomous Cars?
Speaking to the Detroit Free Press, National Highway Traffic Safety Administration chief Mark Rosekind weighs in on the changing nature of auto safety as autonomous tech evolves:
"We need new safety metrics," Rosekind said. "We also are going to have to broaden our view on the data sources for what those metrics might be. We have laboratory work. We have simulations and real world data."

In short, the industry and regulators don't know everything they don't know about the safety of the most advanced autonomous technologies.

While Rosekind may leave his position when the next administration takes over next January, he acknowledges that the technology will change faster than regulators' ability to make new rules.

Most vehicles that are pushing full autonomy, or Level 4, are limited to proving grounds, specially designed test environments such as Mcity in Ann Arbor or other well-guarded settings.

Further, being able to convey people over a short distance does not mean the autonomy systems will operate safely over public roads for 12,000 to 20,000 miles per year.
Reverse: Cars
Neutral: Where Does AI Lead With Automobiles?
What Krueger says is interesting but veers more into the realm of science fiction than I think we'll end up seeing. But what role will AI really play with the cars of tomorrow?