Good Morning! Welcome to The Morning Shift, your roundup of the auto news you crave, all in one place every weekday morning. Here are the important stories you need to know.
1st Gear: The Recovery Plan
As critics increasingly demand to know who at the Volkswagen Group has been fired over Dieselgate, as well as how the automaker plans to fix the millions of cheating cars, VW's new CEO says there's a way forward: besides more electrics and hybrids, it's giving more autonomy and power to individual brands and regions rather than the strict central control we saw during the Piech era. From Reuters:
Matthias Mueller, who took the helm last month after Europe's biggest automaker admitted to cheating U.S. diesel emissions tests, said the German company needed to give more power to its brands and regional operations while working to get to the bottom of the biggest business scandal in its history.

"We have a good chance of shining again in two to three years," he said in a speech to Volkswagen managers in Leipzig.
They'll have to get past the recalls and refits first, which could cost as much as $40 billion alone.
2nd Gear: Who Wins In Dieselgate?
Besides environmental regulators looking to flex their muscles, the big winners here are the emissions-control system suppliers. From Reuters:
Automobile emissions-control system makers such as Johnson Matthey and France's Faurecia are set to gain more from the chaos engulfing Volkswagen after its diesel emissions tests scandal, investors say.

[...] All of this can only benefit makers of emissions control systems, whose shares have climbed 15 to 27 percent since late September — contrasting with the 40 percent fall in Volkswagen itself as the scale of the scandal emerged last month.
G/O Media may get a commission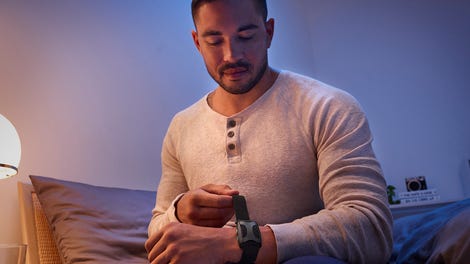 Good for them!
3rd Gear: Could you be Japan's next top entrepreneur? Nissan vice chairman and former COO Toshiyuki Shiga is looking for you. From Bloomberg:

[Shiga] described the search as an urgent mission for Innovation Network Corp. of Japan, the state-backed investment fund he took over as chairman in June.

Shiga, 62, was brought in to lead INCJ after Prime Minister Shinzo Abe visited California's Silicon Valley, where he met Elon Musk and Twitter Inc. co-founder Jack Dorsey. The fund already has dozens of investments from entertainment startups to airlines, Internet companies and water utilities and has been shifting its focus to small manufacturers working on robotics and technology for emerging industries such as driverless cars, Shiga said.

"I want to help create a Japanese version of Elon Musk," Shiga said. "He's making electric cars that combine innovations in software and hardware."
Japan's venture capital funding is a drop in the bucket compared to the U.S.'s. Now Shiga wants to help Japanese firms "boost their global competitiveness through incubating innovative technologies."
4th Gear: UAW Pushes Deal
The United Auto Workers union wants its membership to approve that gosh-darn (pardon my language) deal with Fiat Chrysler already! Here's The Detroit News on their latest campaign:
In one video posted Thursday to the union's Facebook page, several local UAW leaders talk about how the "no" vote on the initial tentative agreement reached by the union and company has strengthened the union.

"I believe the 'no' vote actually brought us together as a union," said Marylyn Bonds, recording secretary of UAW Local 140 which represents Warren Truck Assembly Plant employees. "I believe the 'no' vote sent a message to Sergio (Marchionne) that we are serious about our livelihood. I also feel that the 'no' vote was a message to all the unions across the world that if we stand together, we can basically get the things that we want in solidarity."
5th Gear: Super Cruise
General Motors CEO Mary Barra, in a wide-ranging interview with USA Today, says the company will aim to be a leader in autonomous cars.
Barra says GM is well positioned to thrive as transportation enters a new self-driving revolution even if Apple eventually makes a car — widely expected to be an autonomous, electric vehicle. Although Barra says GM has "a lot of efforts that are confidential," the company has disclosed that its GM's Cadillac division is working on a "Super Cruise" system that will ease the workload for drivers on highways and already has a fleet of self-driving Chevrolet Volts at one of its test facilities.
Here's Barra on that:
Next year we're going to have Super Cruise on one of our Cadillacs. On highways you'll be able to take your hands off the wheel and feet off the pedals — with a very creative way to make sure the driver is alert and involved in the driving process.

And we do have a lot of efforts that are confidential that we're working on in all aspects of autonomous.
Reverse: El Camino!
Neutral: How Does VW Bounce Back?
What's the way forward, besides "no more cheating"?
---
Contact the author at patrick@jalopnik.com.