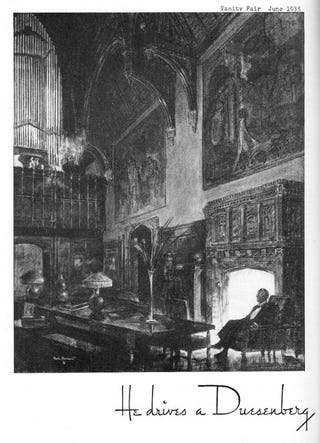 Lexus, Mercedes, Rolls–Royce, whoever else is in the luxury business these days: take note of this Duesenberg ad from the June 1935 issue of Vanity Fair.
Also remarkable as an exercise in absolutely not fucking around at all. Then again, the same could be said of Duesenberg cars themselves, both in prices and qualities of build.
And sheer noise!
Hat tip to Marton Bede.