Last week we learned how Kent Kroeker and his Baja race team used their Marine Corps emergency training to save the life of an American missionary struck by another driver in the Mexican wilderness. Here, finally, is the full story.
The Baja 1000 racer that smashed into a minivan in northern Mexico earlier this month nearly killed a Nebraska man doing missionary work at a rehab center. His family says they had no warning race trucks would be practicing nearby.
After hearing the story of the Baja racers who responded to the crash, we've found out more details about the victims. James Lamb is a Nebraska building contractor, who spends his spare time on missions for his church. On Nov. 17, he and his family traveled to a village outside Ensenada, Mexico, where they were planning to spend several days working at a drug and alcohol rehabilitation center. Shortly after they landed, James and his brother Andy set off for the center in their minivan.
Sue Lamb, James' mother, said the pair had just left when several people in the group heard a loud crash; the sound of the minivan the Lambs were riding in being struck by a Baja 1000 trophy truck belonging to the Traxxas team of Mike Jenkins and Josh Baldwin, which was apparently being driven on a practice run the day before the race.
G/O Media may get a commission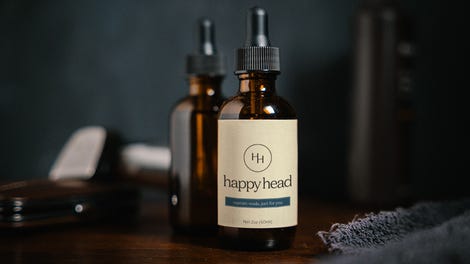 "We were told they would be racing on Friday," Sue Lamb told Jalopnik. "We didn't know they would be out that night."
Trophy trucks, the top class of Baja racers, can weigh up to three tons, bulked up to take the punishment of top-speed travel over wilderness. Baldwin is an experienced Baja racer; Jenkins, who owns the Traxxas radio control vehicle company, was running in his first Baja, after several years of road and dirt-course racing. SCORE International, the race organizers, warns racers to pre-run the route at safe speeds.
The Baja truck team of KORE Performance happened to be driving right behind the Traxxas truck, and saw the trophy truck crest a hill at 50 mph shortly before the crash. While Andy Lamb was able to climb out of the wreckage, and the two men driving the Traxxas truck were uninjured, James Lamb was critically injured, and trapped inside the minivan wreckage for two hours. KORE owner Kent Kroeker and his team used their Marine Corps emergency training to stabilize Lamb, radio for help and staunch some of the bleeding from his nearly severed arm using pocket knives and seat belts. After Kroeker directed the paramedics who arrived in how to operate the jaws of life, Lamb was taken to an Ensenada clinic, where doctors were able to save his arm and diagnose several other injuries, including a fractured hip and internal bleeding.
Fortunately for Lamb and his family, the Baja race keeps a plane on standby for evacuating racers injured during the event. They were able to use that plane to fly to San Diego the next day, where doctors had to operate again on Lamb, who's currently in stable condition.
Sue Lamb told Jalopnik that following the crash, she and the drivers of the trophy truck were questioned by local Mexico police, but declined to disclose more details. The family has retained a lawyer.
Before the crash, Jenkins had sent a Twitter message about the drive. After the crash, Jenkins Brothers Racing posted a brief note that said Jenkins wasn't injured in the wreck, but that the truck was too damaged to compete in the race. In recent days, the Jenkins Brothers Racing website has been shut down, and attempts to contact them unsuccessful.
The crash and its fallout have already spurred some racers to call for a re-examination of how off-roaders conduct their events and themselves:
The off-road racing community, spectators and competitors, have got to realize that we and only we, are in control of our own future. We have experienced several tragic occurrences this past year, all of which could have been avoided through a little more "Give A Damn" attitude. I've been involved in this sport for almost 20yrs, and this is by far the most disappointing year when I look back on the season of racing and the price that has been paid. For those of us that make a living in the industry, we should be greatly concerned by these negative occurrences, as they will be the eventual demise of open course off-road racing.
Kroeker has since posted some of his own accounts of the accident, to fight what he calls "a heinous disregard for common sense" and avoid future accidents. He also says the incident reminded him of the need to stay cool when caring for someone injured:
After James was stabilized, I took his pulse. He had lost so much blood/pressure that I couldn't get a reading from anywhere on his body. At that point it was all up to his courage/will and those around him to calmly believe he was going to be OK.

It ain't over until Fate, the Metaphysical Daddy or the Puppet Master decides to shut it down. Until then, no matter how bad it is, you've seen much worse and the dude is going to be fine.