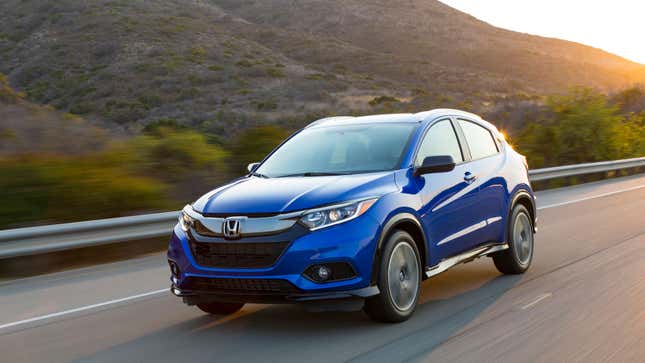 Many were hoping that 2022 was the year of the recall and that automakers might have gotten their act together by the time we burst headfirst into a new year. But, just two months in, we're already seeing a similarly non-stop wave of recalls hitting companies like BMW and Volkswagen. Now, it's Honda's turn to bring cars back for repair, and it's for a familiar issue.

Is The Honda S2000 A Modern Classic?
After recalling more than 117,000 Ridgeline pickup trucks last year due to faulty backup cameras, the Japanese automaker this week announced that its Fit and HR-V models are facing similar issues. As such, it's been forced to recall 114,686 cars across the two models.
As reported by Automotive News, the recall affects 2018-2020 Honda Fit hatchbacks and 2019-2022 Honda HR-V crossovers. The recall is due to faulty backup camera display, which "may not display when the engine is started with a key."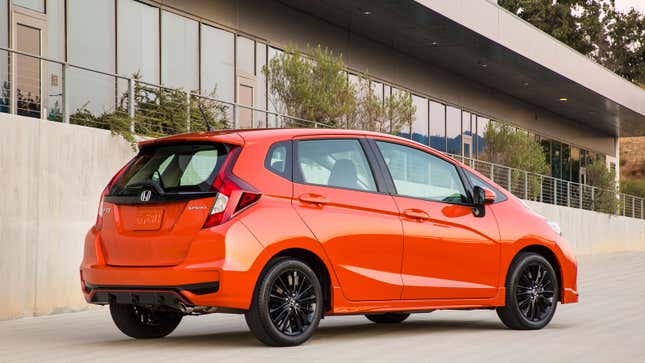 The National Highway Traffic Safety Administration (NHTSA) reports that "an inoperative rearview camera display can reduce the driver's rear visibility, increasing the risk of a crash." As such, it says that affected vehicles no longer comply with the rear visibility requirements of Federal Motor Vehicle Safety Standard.
But, it sounds like Honda has an easy fix for the problem. The automaker says it will be able to update the software in affected Fit and HR-V models free of charge at local dealerships. Owners are expected to be notified if their car is affected by March 13th.
So far, Honda has told the NHTSA that it received just 205 warranty claims related to the issue between March 20, 2018, and January 6th 2023. Of the issues reported to the company, none had resulted in injury or deaths due to the issue.
If you think your car has been impacted by a recall, there are a few ways to check if you're affected. First up, the NHTSA has a super handy app that you can use to see if your vehicle is impacted by a recall, or you can head to the regulator's website and plug your VIN into its recall search tool.