Today's United SportsCar race at Road America was insanity from start to finish, but one lap stood heads, tails and balls above the rest: the last one. Jörg Bergmeister and Pierre Kaffer were side-by-side battling for second place, and the PC leader disappeared from TV while the guy who was second took the win.

Here's how it all played out.

As Dane Cameron comfortably wheeled his bright red number 31 Action Express Corvette Daytona Prototype to the finish, there was a whole lot of crazy happening behind him.

First off, there's the GTLM class battle. This wasn't for the class win. It was for second, as the number 911 Porsche 911 had clawed up from a qualifying position of dead last up to the front. It was up to Bergmeister in number 911's sister car—number 912—to duke it out with Kaffer's number 62 Risi Competizione Ferrari 458. Bergmeister has Kaffer on straight-line speed, but Kaffer isn't going to let him by without a fight.

Finally, as Dane Cameron takes a leisurely Sunday drive across the finish line, we see a glimpse of what's going on back with the PC class cars. There's a spin! Leader Conor Daly is off-track! There's a big ol' cloud of smoke! It looks like he might have made contact with Bruno Junqueira's PC car!

G/O Media may get a commission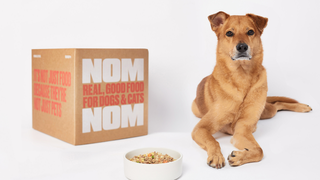 But, uh, enough PC for a sec. Let's cut back to the leader overall!

Here's one of the things I sometimes hate about television broadcasts: we don't hardly know what happened to the PC cars at all besides "was that contact or a spin or what?" Why? Because the camera is focused on the P class winner who just won overall and hangs there for a good, long while, with nary a mention, replay or cut back to the action further back. Cameron won with a full 14.359 seconds separating him from his Action Express teammate in second place. That wasn't the dramatic part of this race. Not in the slightest.

Then again, with battles happening all over in multiple classes for multiple leads, it would be hard to keep up with everything if it all came at viewers at once. Sensory overload of everything happening all over the place is one of the greatest things about watching motorsports in person, but not always the best for getting the full picture.

At this point, though, Radio Le Mans' commentary even blurted out, "Conor Daly's gone missing!" based on the main video feed. Astute observation, good chaps. Where is Conor? Show us Conor!

Fortunately, the real story unfolded on the main FS1 broadcast version as the camera switched back to the PC cars ambling through the finish. The announcers let it slip that Daly and Junqueira may not have made contact after all. Junqueira comes across the finish line, screaming "YEEEEEEAH!" at the top of his lungs.

Then we see the GTLM battle result in Kaffer off-roading his Ferrari 458 through the grass. Patrick Pilet takes the checkered flag in number 911, followed by Bergmeister for a Porsche 1-2.

Finally, we get the fantastic replays of everything that caused this last-lap insanity that explain it all. Daly pushed just a bit too hard and spun himself out of the lead. More impressive, though, was the nailbiter of the 911/458 battle for second in GTLM. Holy. Crap. No penalty was assessed, as it was just good, hard, side-by-side racing. Kaffer didn't come out of it without a podium, either—he finished in third.

Man-on-the-ground and Ferrari PR dude Efrain Olivares said that Kaffer and Bergmeister even high-fived and hugged each other after the race. That looked like some of the most genuinely fun racing I've seen in forever, and I'd high-five the dude who hung with me through it, too.

There was less drama back in GTD, where Jeroen Bleekemolen took the win in the Riley Motorsports Dodge Viper. Full results for the race can be found here.

---
Contact the author and/or send cheese curds at stef.schrader@jalopnik.com.