I recently had the opportunity to attend the launch of the all-new 2015 Ford F-150. Here's what happened: Ford flew me to Dallas, or possibly San Antonio, for an evening of brisket, and pie, and musicians wearing blue jeans. At some point, there was also a pickup truck.
No, I'm just kidding. At the F-150 launch, I became intimately acquainted with the all-new F-150, because Ford thoroughly demonstrated each of its excellent characteristics. And I must admit: never before in the history of trucks has a new model offered such futuristic construction, and futuristic high-tech gadgets, and futuristic engine technology, all wrapped up in a package that looks like it's nine years old.
Seriously: it's as if Ford went through a huge amount of money to add all this exciting new equipment to the F-150, and then, at the end, they realized they didn't have any budget left over for new styling. So they decided to hold a company-wide design contest to figure out exactly what to do, and the winning suggestion came from Roger in office furniture accounting, who said: Why don't we put a three-inch piece of black plastic through the middle of the headlights? And everyone clapped, and celebrated, and partied, and Roger was allowed to order a few extra desk lamps that week.
So anyway, I'm cruising through Texas with Andrew P. Collins and a few Ford engineers, when I open the glove box of the truck we're driving to discover something highly interesting: the 2015 Ford F-150 is so insanely expensive.
G/O Media may get a commission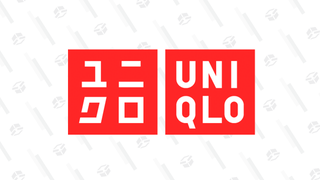 Year-round basics
Uniqlo Summer Sale
For those of you who don't believe me, I urge you to come take a walk with me through the Ford F-150 online configurator. First up is the XL model, which comes in at a reasonable $26,400 with shipping. But you don't want the XL model. Nobody wants the XL model, because it doesn't include stuff like cruise control or power door locks. So Ford sells these XL models in bulk to the U.S. Forest Service, who paints them bright green and uses them to track moose migration.
So you step up to the XLT, which starts at $30,695 before shipping. That'll do. So then the discussion turns to body styles: obviously you don't want the regular cab, because you know more than one other human being. So you opt for the super cab, which adds $2,885 to the price tag. Choosing the four-door Super Crew, if you had been so bold, adds $5,235. Five thousand. Two hundred. Thirty-five. For two extra doors. Just for the record, I've purchased working automobiles for that sum of money.
Now, it's engine time. You don't want the base-level V6, especially after Andrew so brilliantly explained just how good the new 2.7-liter EcoBoost is. So you choose that engine, and you add another $795 to the price tag. And then, of course, you choose 4-wheel drive, because this is a truck, and you're a man, and you need to run over stuff. (Unless, of course, you're a woman, in which case you still need to run over stuff.)
Unfortunately, 4-wheel drive adds – no joke – $3,425 to the truck's base price. So now we're at $37,800, and we haven't even added any options.
So then we move on to options. Now, I would like to get package 302A, which adds a remote starter, and backup beepers, and MyFord Touch. But it costs $5,245, and I've decided I would rather spend that money on a 2002 Honda Accord than one single option package.
I stick with package 301A, which includes a power driver's seat, and a backup camera, and power-adjustable pedals, and SiriusXM satellite radio, and a leather-wrapped steering wheel. It costs $2,150, minus a slight discount, which means we're now up to $40,395 with shipping. Forty thousand bucks. For a pickup with a front bench seat, a cloth interior, a column shifter, half-size rear doors, base-level wheels, a manual passenger seat, and a center screen that's no bigger than an iPhone.
Of course, this problem isn't limited to Ford. I went over to the configurator for the 2015 Chevrolet Silverado 1500, and I optioned out a fairly basic pickup: extra cab, four-wheel drive, V8, with two of the most popular option groups. The total cost? $39,915, with shipping. It's so expensive that Chevrolet doesn't even quote the price on its website, opting instead to give you the "final price" including a cash-back incentive. Which begs the question: if you're going to offer $3,000 cash back on truck that's virtually brand new, why not just lower the price in the first place?
Now, those of you out there who are familiar with the pickup market are probably thinking something along the lines of: this pricing isn't so bad! It's normal! To which I can only respond in one way: ARE YOU ABSOLUTELY INSANE?!?!?!?
Just to help put this into context, I headed on over to the configurator for the all-new 2-Series, which is a tiny little sports coupe manufactured by BMW, an automaker notorious for its stingy approach to equipment and high options prices. Seriously: the way BMW chooses what to put on a car is, they look over at Lexus and then they provide buyers with exactly half of everything. "The Lexus has standard POWER WINDOWS?" say the people over at BMW. "Well then, we must also offer power windows. But not doors. They will pay extra for doors."
But here's the thing: for the same $40,395 it would take to buy that F-150 I created, I can get a new 228i that's loaded with features. I can get the M Sport package, which includes 18-inch wheels, and sport suspension, and sport seats, and a sport steering wheel. I can get Estoril Blue, which is the greatest color in the history of the automobile industry. I can get the Cold Weather Package, with heated seats and a heated steering wheel. I can get the Lighting Package, with adaptive xenon headlights. And I can even get the Technology Package, which adds a navigation system, real-time traffic information, and BMW's ConnectedDrive app technology.
So what would you rather have? A brand-new, totally redesigned, sleek, Estoril Blue BMW coupe with an M Sport package, and performance suspension, and huge alloy wheels, and a navigation system, and all the latest gadgets? Or a basic Ford pickup truck with cloth seats, a column shifter, and a V6?
Yeah, I'd have the pickup truck, too. Because I'm a man, and I need to run over stuff.
@DougDeMuro is the author of Plays With Cars. He owned an E63 AMG wagon and once tried to evade police at the Tail of the Dragon using a pontoon boat. (It didn't work.) He worked as a manager for Porsche Cars North America before quitting to become a writer, largely because it meant he no longer had to wear pants. Also, he wrote this entire bio himself in the third person.