The iOttie One Touch was your favorite smartphone car mount (and my favorite as well), and its follow-up is heavily discounted today on Amazon for the first time. The new design adds a telescoping arm to bring the screen two inches closer to you, and the redesigned cradle accommodates phones up to 3.2" wide, including the Galaxy Note and iPhone 6 Plus. [iOttie Easy One Touch 2 Smartphone Car Mount, $18]
---
Get these deals and more, and earlier on Deals.Kinja. Connect with us on Twitter and Facebook to never miss a deal, check out our Gaming and Movie/TV release calendars to plan your upcoming free time, and join us for Kinja Co-Op to vote on the best products. Got a deal we missed? Post it in the comments with a link and we'll share right to our Deals homepage.
G/O Media may get a commission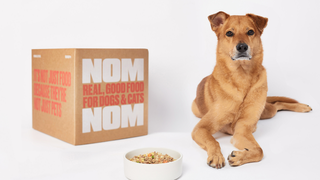 ---
Today at Advance Auto Parts, you can get 15% off nearly everything on their online store, with no minimum, plus a $25 gift card if you spend $50 or more. Just use promo code K43.
---
This isn't the cheapest mechanics tool set out there, but it's highly rated, all steel, and the labels are all easy to read. [Craftsman 145 pc. All Steel Easy-To-Read Mechanics Tool Set, $130]
---
Yes, the Wallet Ninja is silly, but I don't care. I love mine. [ Wallet Ninja Credit Card Pocket Tool, $11]
---
This adorably-tiny Estes quadcopter is your gateway drug to drones [ Estes Syncro X Nano Quadcopter, $30]
---
It won't match the GoPro in video quality, but Polaroid's new $100 action cam blows it away in the adorableness department. This isn't a deal, but if you want one as soon as it's released, you can preorder it here.
---
If you have an older car without Bluetooth handsfree, you can get everything you need to add itfor just $30. The kit comes with a car charger (with an extra USB port - nice touch), AUX jack to plug into your stereo, and a small puck with call control buttons, and a built-in microphone. [iClever Himbox HB01 Bluetooth 4.0 Hands-Free Car Kit, $30 with code NNJNHKAT]
---
An obvious highlight today is a HUGE Amazon Appstore deal on 27 different premium apps and games, all for free. Highlights include Swype keyboard, OfficeSuite Professional 7, Sonic the Hedgehog 4 Episode II, Threes!, and GeniusScan+ [Amazon]
---
We tallied up the votes, and the Oral-B SmartSeries 4000 emerged as the best electric toothbrush.
---
Inventory
---
Auto
Tools
Home
Kitchen
Camping & Outdoors
Apparel
Bonus
---
Media
---
Movies & TV
Books & Magazines
Apps
Gaming
---
Tech
---
Home Theater
---
This post is brought to you by the Commerce Team. We operate independently of Editorial, and if you take advantage of a deal we recommend, we may get a small share of the sale. We read the comments, and we want your feedback.