Mercedes has been teasing peeks of a four-door AMG GT concept as hype for the upcoming Geneva Auto Show builds, but it looks a whole album of this long and lithe "sedan/coupe" just found its way onto the internet.

Carscoops reports that these images ended up on the Old Benz Community site, despite being pictures of a very new Benz indeed.

To me, it looks like a Mercedes CLS, a Tesla and a Mustang got mashed together and fitted with some wheels off the shelf at West Coast Customs. That's not to say I don't like it. Actually, I think this is one o the coolest looking four-door cars I've seen in a long time.
G/O Media may get a commission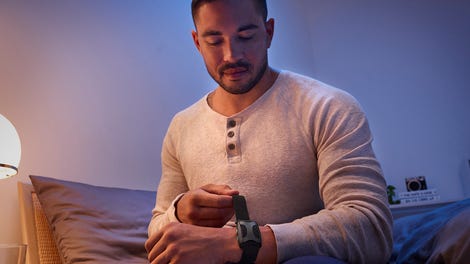 The shape of the thing really is pretty fierce. Calls me back to the sexy wackiness I felt when I saw the original CLS for the first time. It's so sleek I think my hair's blowing back just looking at photos of this thing.

I suppose it makes sense to assume this car, or something like it, would be powered by the same 4.0-liter V8 that goes in the coupe. That's rated at 456 or 503 horsepower depending on which variant you can afford and takes the two-door AMG GT from stopped to 60 in under four seconds.
Real details regarding this Mercedes-AMG GT four-door's powerplant, pricing or even production viability remain scarce. Perhaps the company's waiting on public reaction to decide whether or not to pursue this concept further. So what do you think?
Mercedes' Geneva press conference takes place at 9:00 a.m. local time in Switzerland on Tuesday, March 7th. I imagine we'll learn a lot more about this car then.