Rimac, a car startup out of a small town in Croatia, plans to show us its new electric supercar in March. The company said it'll be faster, more expensive and more luxurious than its first—the Concept One, which came out of nowhere rated at nearly 1,100 horsepower and able to destroy a LaFerrari in a drag race.

Let's get it out of the way now: Yes, the Concept One is the car The Grand Tour's Richard Hammond wrecked. No, we will not make a bunch of silly "Don't let Hammond drive it!" jokes like almost every other automotive outlet has.

The $1 million Concept One, which came around in 2011 and got a production version in 2016, has four electric motors with claimed 1,073 HP and 1,180 lb-ft of torque. Its top speed is rated at 221 mph, with Rimac claiming it needs a mere 2.6 seconds to go from a standstill to 62.5 mph. "Production" was a subjective definition when it came out, since Rimac only planned to make eight of them along with a couple of "Concept S" supercars with even more power and torque.
According to Autocar, Rimac hasn't said much about the new car other than calling it a "game changer" and that it'll be bigger and better than the Concept One. When Jalopnik spoke to Mate Rimac, the founder and CEO of the company who designed the Concept One in his 20s, earlier this week, he didn't have much to say other than we'll all have to wait and see.
Here's the first look at the car from Rimac, which actually shows quite a lot—including that the car looks similar to the Concept One, and that it'll debut on March 6 around the time of the Geneva Motor Show:
What Rimac has said is that the new car will be more luxurious and bigger than the Concept One while still only having two seats, according to Autocar. Rimac calls it an electric hypercar, but we at Jalopnik feel that "hypercar" is just a sensational, arbitrary buzzword automakers use and we're not into it. It's a supercar, since most people know the still-arbitrary definition of that word.
G/O Media may get a commission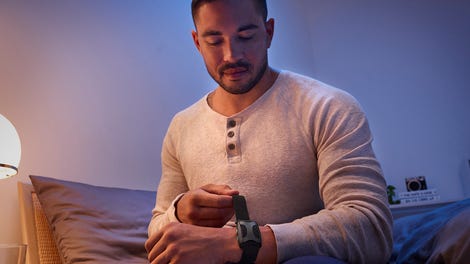 Rimac claims the new car will be faster and more expensive than the $1 million Concept One, and that the company will make 100 of them. Its chief operating officer, Monika Mikac, told Autocar she thinks 20 will sell within the first year.

Mikac also told Autocar the car will have more electric range than the Concept One's 205 miles, and that track and spider variants would come after the debut of the regular car. She said the car will be "in a league with Pagani, Koenigsegg and Bugatti," but Autocar reports that Rimac's main revenue still comes from supplying parts to other companies.
Until the Concept One became a real, plausible production car (and Hammond gave it eternal fame, of course), there were doubts that Rimac as a car startup would go anywhere. There are so many startups these days that it's hard to keep track of them, let alone which will succeed, but it looks like Rimac is on its way.