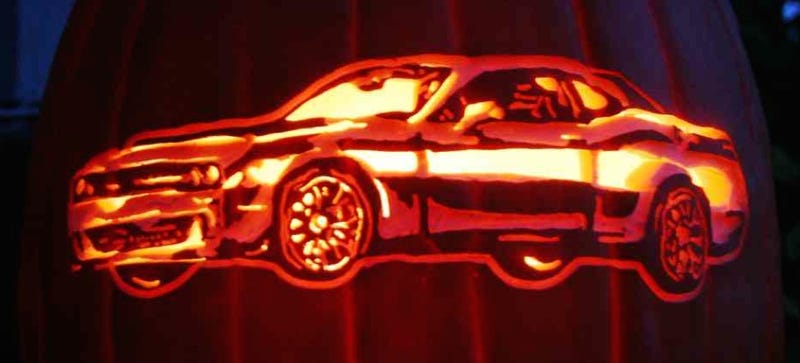 BOO. Halloween is coming. Ready to take your pumpkin-carving game to the next level and put something truly Hellacious on your porch this Halloween? Download this awesome Challenger Hellcat pumpkin pattern and scare the neighbor's Mustang. There's also a VW Golf and "Marty McFly" Toyota Tacoma!
Each pattern is a free PDF download you can print out and place over your pumpkin.
2015 Dodge Challenger SRT Hellcat from We R Mopar
2015 Volkswagen Golf R from VW Parts Vortex
1980's Toyota Tacoma, with light bars a la Back To The Future, from Olathe Toyota
I expect to see photos of your attempts in the comments, and any other automotive pumpkins you've cooked up over the years.
Here's the Golf:
And the classic Taco:
Thanks to Spork Marketing for coming up with a pitch that doesn't suck!