Costs in NASCAR are a murky thing. The sport stopped publicizing prize money in its top series in 2016, teams often shy away from budget talks and a common belief is that younger drivers will make less money than the older ones. But one team had to disclose how much it spent to make it through the 2016 season.

While the costs aren't often made public, things don't look great: TV ratings are down, tracks have been removing seats for years, NASCAR is trying to cut costs for teams to operate, and, while there are no clear numbers, it would be hard to argue that overall cash flow through the sport is higher than in the past. After ESPN reported purse money was stagnant in the top Monster Energy NASCAR Cup Series in 2015, NASCAR stopped releasing purse information the next year.
That doesn't mean underfunded teams are out there running discarded beaters. ESPN obtained documents with Cup Series team BK Racing's spending as it goes through bankruptcy proceedings, and reports that the team ran on just over $1 million in sponsorship in 2015 and $1.5 million in 2016. BK spent a lot more than that, with recorded losses of $10.1 million in 2015 and $8.5 million the next year.
But before we get to the cost details, let's put this in perspective: While NASCAR teams aren't quick to say how much they spend, not all racing series are as shy. Audi and Porsche's incredibly expensive former Le Mans Prototype 1 programs in the World Endurance Championship hovered around $200 million a year and Toyota runs the series with about $100 million, Ferrari's Formula One budget in 2013 was nearly $500 million while some of the back-marker teams spent under $50 million, the top IndyCar team in 2013 spent $15 million, and Formula E had a budget cap of $3.5 million in 2016.
That's a huge range of spending across different series, and shows what all of them require to be successful. BK Racing spent nearly $20 million in NASCAR's top tier in 2016, showing the lower end of costs in the land of the American V8s.
G/O Media may get a commission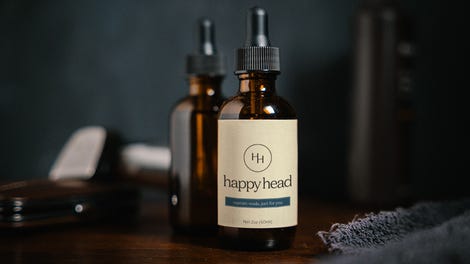 ESPN reports that BK Racing fielded 82 cars in 2016, with two running full time during the 36-race season and a third running nine races. The team raced four cars in the Daytona 500. Racing Reference statistics show the team fielded seven drivers in 2016, and had one top-10 finish overall. The team's average finish in seven years of competing in the Cup Series is 31.1 in a roughly 40-car field.
BK Racing won about $7.8 million in prize money that year, which made up almost 79 percent of its total revenue since the team had such small amounts coming in from sponsorship. Usually, as ESPN reports, that revenue share is the opposite for top teams—most of the money comes from sponsors.
BK Racing spent more than $18.1 million to run the 2016 season, according to ESPN. Here are the some of the biggest expenses, from the story:
- $5,896,898 (27.5 percent) on payroll and wages — with $3,733,329 in salaries and wages, including other hourly wages and overtime; $1,033,471 of contract payroll (pit crews, spotter); and $467,736 in driver payroll.

- $4,093,761 (19.1 percent) on its engine lease.

- $1,916,327 (8.9 percent) on tires.

- $1,801,822 (8.4 percent) on travel, including $927,160 for airfare and $432,883 for hotels.
ESPN has more information on other expenses like brakes, transmissions, entry fees, decals and licenses, as well as how much BK Racing owes to its creditors.
NASCAR isn't cheap, but, like other series show, running a lower-funded team isn't as expensive as it could be. And while everyone is quick to talk about how much less money there is to go around in NASCAR, BK Racing's bankruptcy filings are a humbling reminder that even the most underfunded of teams pay their drivers a higher annual salary than most of us will ever make.
That's a great note to finish out your workweek on. Just remember that next time the boss asks you to stay late, they're not paying you nearly as much to be there as a bankrupt NASCAR team would.