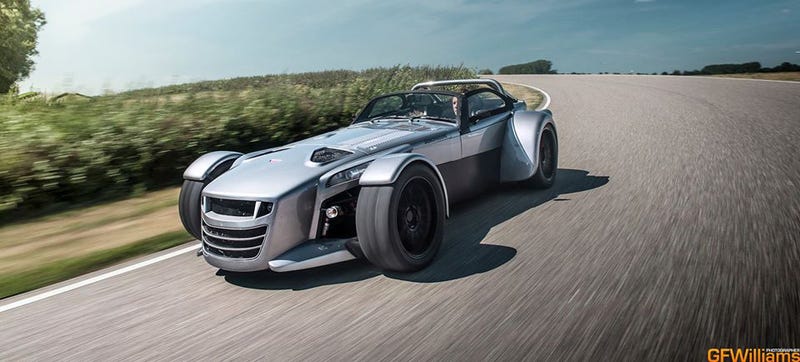 What can you do when you love the Lotus Seven, have the right to import Lotus Sevens, but then the police kindly informs you that the product is deemed unsafe at any speed by Dutch standards? Well, you built something totally new keeping the original idea in mind.
The story of Mr Joop Donkervoort, the Dutch car maker who isn't Victor Muller is a rather fascinating one. Don't forget, his company has been around for 36 years now.
Starting out as a fan of Colin Chapman's work in the early seventies, he took over the role of importing Seven kits to the Netherlands before he was forced to realize that the Lotus way of making cars didn't work on the sensible side of Europe anymore. So in 1978, he designed a brand new car based on a new chassis called the S7.
Then Caterham came to cash in on the name, and since the Donkervoort shared nothing with the Seven anymore, Joop renamed his car the S8 and went racing.
The rest is history, but try catching a Donkervoort GTO with any Caterham today, and you'll fail.
Photo credit: GFWilliams