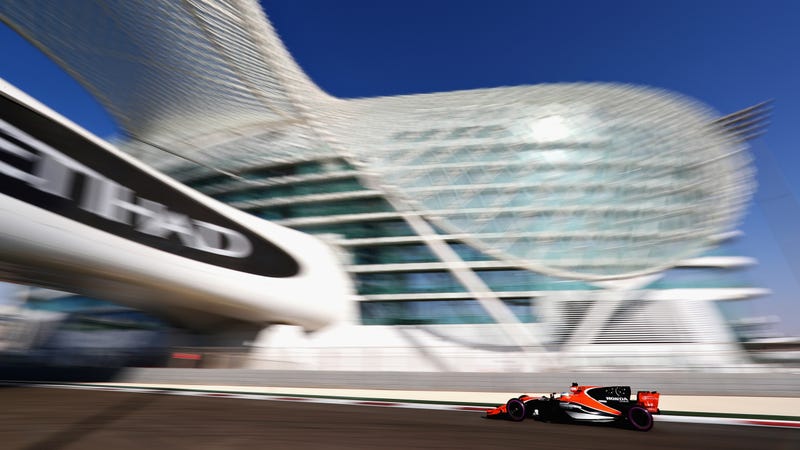 Welcome to the Jalopnik Weekend Motorsports Roundup, where we let you know what's going on in the world of racing, where you can see it, and where you can talk about it all in one convenient place. Where else would you want to spend your weekend?
Formula One is back this weekend with the Abu Dhabi Grand Prix which should be an exciting race. Other than that, racing is a little light this weekend.
NASCAR is done for the season and you should fill the newly formed stock car shape void in your life by coming to Jalopnik's Hurricane Relief Car Show this Sunday. All the info can be found here.
What will you be watching? And let us know if we missed anything in the comments.
(Times are in EST).
---
Formula One: Abu Dhabi Grand Prix
Saturday
8 a.m. - Qualifying on NBCSN
Sunday
7:30 a.m. - Race on NBCSN
---
Formula 2: Abu Dhabi
Sunday
6 a.m. - Race on NBCSN
---
NISMO Festival: Fuji Speedway
Saturday
Livestream here
Sunday
Livestream here
---
Top Delayed Or Re-Aired Showings

Sunday
7 p.m. - Formula One on NBCSN
9 p.m. - Formula 2 on NBCSN