Good Morning! Welcome to The Morning Shift, your roundup of the auto news you crave, all in one place every weekday morning. Here are the important stories you need to know.
1st Gear: Who Is Next To Fight The Tesla?
We begin our Morning Shift with two stories that fit into the same category: new electric vehicle startups aiming to be the next Tesla Motors, all back with Chinese money. In recent weeks the mysterious Faraday Future has made headlines with a car it's set to unveil in January, backed by LeTV mogul Jia Yueting. There's at least half a dozen such companies now with ambitious plans.
Next up, fittingly, is NextEV Inc, which just made a big hire: Cisco's former technology chief Padmasree Warrior. Via Bloomberg:
Warrior, 55, will be U.S. chief executive officer and head of development for software and the user experience, NextEV said in a statement Wednesday. One of Silicon Valley's leading advocates for women in tech, she left Cisco in September and joined Microsoft Corp.'s board of directors this month.

"I really care about solving big global problems," Warrior said in an interview. "It's not just electric cars. It's how can you use the mobile Internet era to bring the user much closer to the brand — we call it user enterprise. The vision is not just about technology, but changing the experience."

NextEV was founded last year by William Li, chairman of Chinese car-pricing portal Bitauto Holdings Ltd., and a group of Internet entrepreneurs. Martin Leach, the former CEO of Maserati and president of Ford Europe, is president. NextEV is backed by Tencent Holdings Ltd., Hillhouse Capital, Sequoia Capital and Joy Capital, and is seeking to raise $1 billion.
G/O Media may get a commission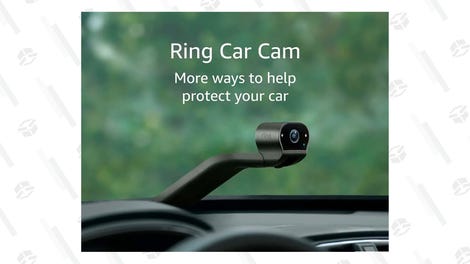 And then there's California startup Atieva, which released the drawing of a possible future model you see above, now backed by Chinese automaker giant BAIC. From Autocar:
Californian-based firm Atieva is being backed by Beijing Electric Vehicle Company, an offshoot of the Chinese state-owned Beijing Automotive Industry Corporation (BAIC), which already operates successful joint-ventures with Mercedes-Benz parent Daimler as well as Hyundai.

Together with a group of high profile component and technology suppliers, BAIC and Atieva plan to develop a range of electric cars to be offered for sale globally. The first model is set to be unveiled as a concept at the 2016 Beijing motor show.

In an official statement, BAIC has confirmed that it plans to become Atieva's largest shareholder in a move aimed at providing the company, which is based in San Francisco, with the financial stability to realise its goal of challenging Tesla and the growing number of traditional car makers that are moving into the electric car ranks.
The EV market could look very different a year from now as new players emerge—if they can even get to the production stage.
2nd Gear: Ford To Test Self-Driving Cars In California
And speaking of the future, expect to see some driverless Fords on a California road near you soon. Via The Detroit Free Press:
Ford Motor Co. will begin test-driving fully autonomous Fusion hybrids on California roads in 2016, the Dearborn automaker announced Tuesday night.

Ford has been testing driverless cars in some capacity for 10 years, and earlier this year became the first automaker to test a fully autonomous Fusion at Mcity, an Ann Arbor automotive proving ground intended to help Michigan lead in driverless-car technology.

Google has been testing its own autonomous vehicle in California since 2009.
3rd Gear: DUH Vs. MB
So far the only automaker to fess up to diesel cheating has been Volkswagen. But other groups, in particular the German environmental lobby DUH, have called out other automakers. First it was Opel, now it's Mercedes-Benz, reports Reuters:
German environmental lobby group DUH turned on carmaker Daimler on Wednesday, saying test results had shown nitrogen oxide emissions from one of its Mercedes diesel models far exceeded European legal limits.

Daimler (DAIGn.DE) described the results from a Mercedes C-Class 200 CDI as "questionable", saying the model used technology that met European Union standards and threatening legal action should "false claims" damage its reputation.

Citing tests carried out by the University of Applied Sciences in Bern, Switzerland, DUH told a news conference that the car, a 2011 model, had released emissions of nitrogen oxides (NOx) that were more than twice the legal limits when tested with a warm engine under new European testing cycles.
At the very least, this one won't be a U.S. problem.
4th Gear: More Bad News At Volkswagen
This time for its employees. They're feeling the cuts as the company reels from Dieselgate. Here's Reuters again:
Volkswagen will cut about 600 temporary jobs next year at a factory in Zwickau, Germany, as it seeks to cut costs in the wake of the emission tests scandal, labor representatives said on Tuesday.

Plant utilization at Zwickau, where the Golf hatchback and the Passat saloon are built, will be reduced next year with a compulsory holiday for staff.
VW is also suspending production at a plant in Dresden during restructuring.
5th Gear: More Coming On Car Cyber Security
Expect more in the way of rules on cyber security in future vehicles. Here's The Detroit Free Press:
U.S. auto safety officials are planning to meet with a group of automakers in Chicago on Wednesday to discuss recall procedures and cyber security issues, according to two people briefed on the matter and media reports.

The National Highway Traffic Safety Administration plans to propose improvement to safety recalls and recall completion rates and want voluntary agreement from the automakers, according to a person briefed on the meeting who was not authorized to speak about it publicly.

NHTSA wants to announce the agreement on Jan. 15 at the North American International Auto Show in Detroit, according to Reuters, which was first to report the details of the planned meeting.
Reverse: OPEC!
Neutral: Should Tesla Be Worried?
Not just about established automakers seeking to go big on electric cars like Audi and Porsche, but of these mysterious startups. Do you think they keep Elon awake at night?
---
Contact the author at patrick@jalopnik.com.