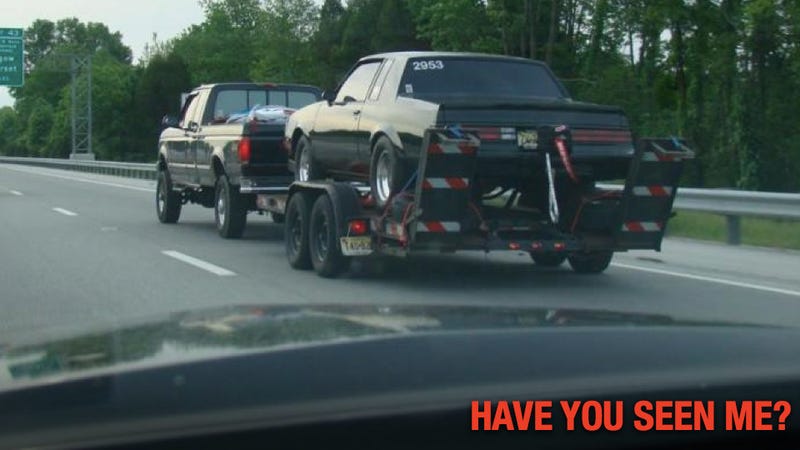 Be on the lookout for the Buick Grand National and truck pictured above. It's owned by a member of the TurboBuick.com forums and was was apparently stolen this weekend in Bowling Green, Kentucky. Details below.
The Grand National's kind of a rare and valuable car — so it shouldn't be hard to spot. Here are the details below according to an online posting by the owner, Billy T.
Alert! STOLEN CAR, CASH REWARDFOR THE RECOVERY of this car, trailer and truck. Billy T,s 1987 8 second GN was stolen from the holiday inn, Bowling Green Kentucky early sunday morning 10/23/2011. If anyone one has seen this truck, trailer and car traveling out of Bowling Green, please call the Bowling green police at, 1-270-393-2473, or email Billy T at GNXTC2@AOL.com.
As always, if you see the vehicle don't try to apprehend the drivers. Call the police and let them handle it.
It's also possible another car was stolen. We're in the process of getting details.