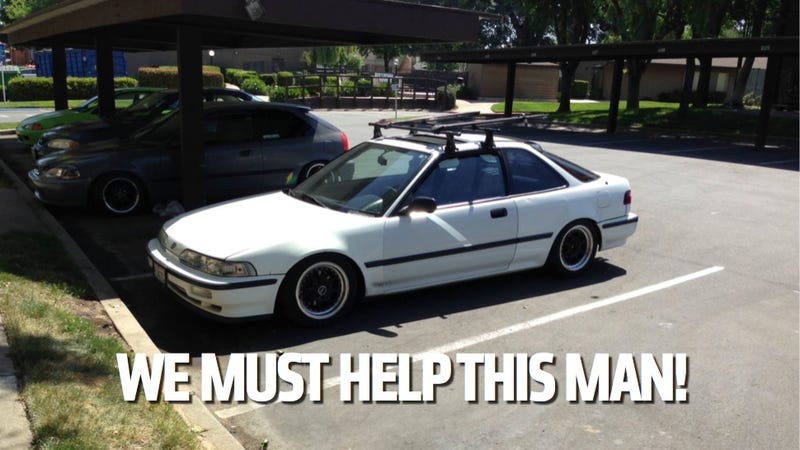 You guys are the best at finding things, and we here at Jalopnik are forever indebted to all of our readers for helping out one of our own. We're not opposed to trying to return the favor, so why not help us help another fellow Jalop and find this Acura Integra.
Reader Edgar sent in his plea after having his brother's car stolen at some point between two and six this morning in the Sacramento, California area. The guys were at a car meet last night, and returned home around 1:45 a.m. and didn't see anything suspicious. The car was later spotted being driven around south Sacramento, and was last spotted around Franklin and 38th streets.
If you have any information, please let us know in the comments. And always remember to check out our guide on how to get your stolen car back.
UPDATE: Looks like it's been found. According to Edgar, it's missing the rims, the roof rack, the stereo, and the ignition is broken. To add insult to injury, they apparently even messed with the air freshener. Thanks so much to everybody who was able to offer help or even just words of support. Pictured below is the car, in its recovered state: