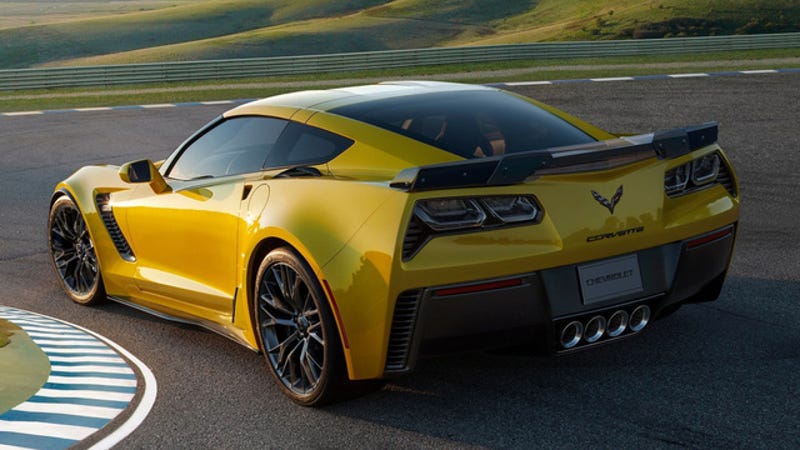 Welcome to Must Read, where we single out the best stories from around the automotive universe and beyond. Today we have reports from The Truth About Cars, Ate Up With Motor and Yahoo! Autos.
The inimitable Jack Baruth isn't sold on the new Corvette Z06. Specifically, he thinks that eight-speed auto waters down what was once Chevrolet's most extreme, hardcore Corvette.
The new Z06 is a pavement-rippling monster and blah blah blah but I don't want it in the slightest and the reason is, frankly, because it will no longer identify me as the punk rocker of Corvette owners. Maybe in ten years I'll be more comfortable with advancing middle age and that eight-speed auto will sound relaxing and the pop-off top will be fun in the sun. But in the meantime, GM, you've changed that badge. From one that meant "our kind of Corvette owner" to "another Corvette owner with money for the upgrade."
The best auto history site on the Internet weighs in on one of the greatest sport compacts ever made.
Recipe for a cult hit, Honda-style: Take one competent C-segment hatchback, lop a few inches out of the wheelbase, tidy up the suspension tuning and aerodynamics, and repackage as a pint-size sports coupe. In this installment of Ate Up With Motor, we examine the history of the 1984–1991 Honda CRX (née Ballade Sports CR-X) and its erstwhile successors, the del Sol and CR-Z.
It's a profile of Drew Leigh, editor of MotoringConBrio, who has both an E28 M5 and an E36 M3. Lucky bastard.
The M3 is super playful and fleet of foot—just a really fun car to tool around in, even in the city. The M5—well, the M5 is just hard to tear your eyes off of. Once in the driver's seat, it's even harder not to bury your right foot deep in the throttle to hear its motor sing. It's really happiest on the open road, though, not going stoplight to stoplight.