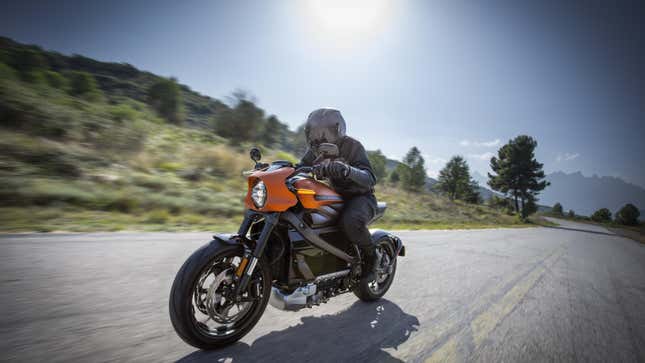 Harley-Davidson is planning to phase out motorcycles powered by its storied internal combustion engines, and will slowly but surely transform into an all-electric brand. Harley CEO Jochen Zeitz tells Dezeen that after 120 years of being famous for its big gas-powered models, electrification is the logical next step. That is, if the company plans on sticking around for another 120 years.

2024 Nissan Z NISMO | Jalopnik Reviews
Harley-Davidson's EV transition "needs to happen," according to its CEO, and not just on a small scale with a brand like LiveWire. No, we're talking H-D dealers selling EVs exclusively, although it isn't going to happen overnight.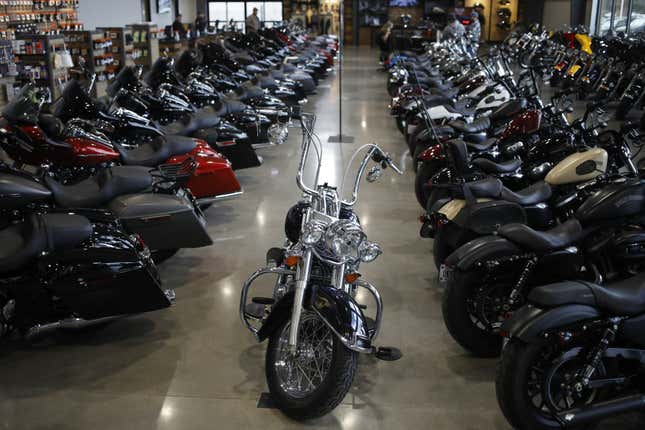 Zeitz says it could take decades — plural — so at, the very least, we're looking at some time after 2033, or easily into the 2040s. But the change is coming:
"If you look at the past 120 years, the company has always evolved, never stood still," he said. "Now, like the founders did at the time by trying to reinvent or invent something unique, that's obviously something that we as a company brand need to do as well."


"What we're doing is celebrating our past but also evolving the brand at the same time," he continued. "It's a natural evolution that needed to happen".
This new commitment to Harley-Davidson branded EVs calls into question the company's recent decision to spin off current EV models into its new LiveWire brand, but Zeitz went on to explain:
"We are thinking: 'how do we evolve if you think really long term', as this will not be an overnight transition," he said.

"It takes decades, right? But you have to also think in decades rather than just thinking about what year and the short-termism that everyone is exposed to as a public company. We have to think about the transition, and preparing for that transition is why LiveWire was born."
It's possible Harley-Davidson is fully aware that its core customers have little interest in buying EVs. If that's the case, then the move to compartmentalize, or "quarantine," its EV efforts seems downright shrewd: it lets Harley keep selling pricy large-displacement hogs and baggers to the H-D faithful as it fills up its war chest. After all, moving to a fully-electric lineup is not going to be cheap.
Maybe that's why Harley isn't committing to a hard and fast timeline just yet. Still, it's ironic that the bikes dragging old Harley down in the eyes of generations of newer riders are going to pave the way for a new Harley:

According to Zeitz, the transformation of the iconic brand means focusing on people who may not typically ride large motorcycles and even those that do not ride at all.

"I believe in big transformational change for iconic brands, which is what I've always done in my life," he said.

"We are targeting different consumer profiles – you have the traditional core customer, but you have a contemporary core customer, you have dreamers that aspire to ride or may just dream about the brand," he continued.
Perhaps for the first time in a long time, Harley-Davidson is truly thinking about the long-term. The iconic American company could stand to be a little more transparent about its EV roadmap — as other companies in the auto and moto industry have been. But what seems clear for now is that Harley is finally looking at its future rather than its past.