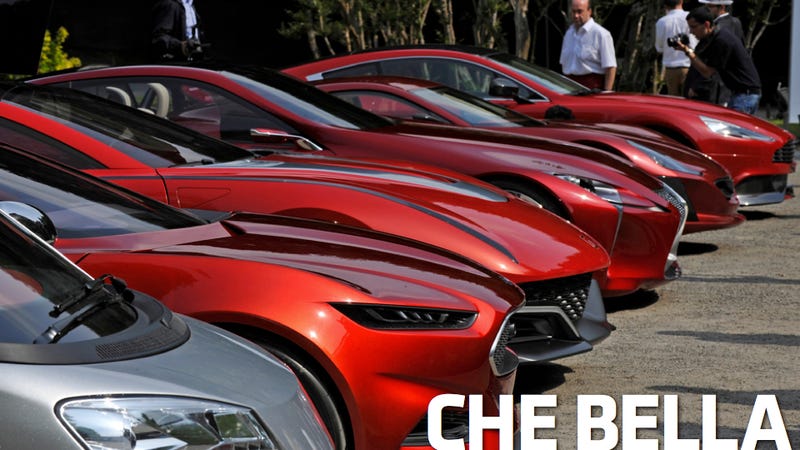 Nestled in the Italian Alps, Lake Como is a novel desitnation on its own. Throw in several dozen rare, exotic, and concept cars, and you've found paradiso. Eccola! (that's Italian for voila! Last weekend's Concorso d'Eleganza Villa d'Este attracted a host of drool worthy cars and motorcycles over the weekend.
More than 6,000 people turned out to gawk at classic Alpha Romeos, Maseratis, even the stunning BMW Zagato coupé.
Click through the gallery to see some of the fine specimen that were on display.
Photo credit: BMW Group
Photo credit: BMW Group
Photo credit: BMW Group
Photo credit: BMW Group
Photo credit: BMW Group
Photo credit: BMW Group
Photo credit: BMW Group
Photo credit: BMW Group
Photo credit: BMW Group
Photo credit: BMW Group
Photo credit: BMW Group
Photo credit: BMW Group
Photo credit: BMW Group