If you thought of Google's adorable panda-like driverless car as a glorified science experiment until now, get ready to change your mind. According to reports within the company, Google is set to make its driverless car program a standalone "Alphabet" business in 2016—the biggest sign yet that driverless cars are something Google wants as a source of revenue.
A report in Bloomberg indicates Google is eyeing launching a driverless car service sometime next year, probably in one of the cities where the cars have done extensive testing like Austin or San Francisco. That would be a huge challenge to human-driven (for now) ride-share services like Uber and Lyft, not to mention traditional taxi cab services.
Here's what they reported:
Google and Alphabet co-founder Sergey Brin suggested in September that self-driving cars could first appear in the form of a service, saying it would let a lot of people try the technology and that having "the vehicle come back to us every day" meant Google could rapidly update the machines.

Besides offering its own ride-for-hire service, Google probably will to try to capitalize on self-driving research in two other ways, said Mark Boyadjis, an analyst at IHS Automotive. First, the company may pump the same ads into self-driving cars that appear on Google's search engine, and second, it may be able to profit through licensing arrangements that let traditional automakers participate in its ride-sharing and other self-driving services, he said. That presents the automakers with a difficult choice, Boyadjis said.
G/O Media may get a commission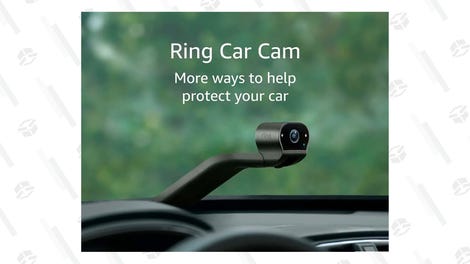 Earlier this year Google reorganized under the Alphabet name and announced several units would be spun-off as their own companies. Currently the self-driving car program, which has logged more than 1 million miles on public roads, is under the X research division.
But with automakers and tech companies racing toward autonomous vehicles, sometimes together and sometimes not, Google's unit was unlikely to stay a research project for long.
As Bloomberg notes, and as we noted this fall, one of the most important yet curiously under-the-radar car industry stories this year was former Hyundai CEO John Krafcik's move to the Google driverless car program. With a seasoned and respected car industry veteran like Krafcik on its side, Google's car unit could be a truly disruptive force in how we address driving and mobility.
The autonomotive singularity is coming, and the tip of its spear looks like a panda.
Photo credit AP
---
Contact the author at patrick@jalopnik.com.