Good morning! Welcome to The Morning Shift, your roundup of the auto news you crave, all in one place every weekday morning. Here are the important stories you need to know.
1st Gear: Watch The Throne
General Motors just posted a hugely impressive profit gain for Q2 2016, including its first profit in Europe in five years. Still, the biggest boost came from the North American market and our insatiable demand for trucks and SUVs. Net income jumped 157 percent and profits more than doubled from last year.
Here's the lowdown from Reuters:
The world's third-largest automaker said it expects adjusted earnings before interest and taxes of $5.50 to $6.00 per share for 2016, up from a previous expectation of $5.25 to $5.75 per share.
Second-quarter net income rose to $2.87 billion, or $1.81 a share, from $1.1 billion, or 67 cents a share, a year ago. Factoring out a $100 million charge for legal costs, GM earned $1.86 a share in the latest quarter, well ahead of the $1.52 consensus forecast among analysts.
G/O Media may get a commission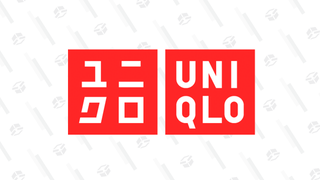 Year-round basics
Uniqlo Summer Sale
That's a big deal because it means GM easily beat the expectations of Wall Street analysts. And as frequent Morning Shift readers well know, the General (and Ford and Fiat Chrysler) has had a hard time convincing investors and analysts that it's stable, as forward thinking as Silicon Valley tech companies, and can weather another downturn. CEO Mary Barra is hardly alone in believing GM's stock is undervalued as a result.
Get yours, GM.
2nd Gear: Everything's Coming Up Volvo
Speaking of companies on the rebound, Volvo looks poised to have a very good year, the best one in a while. Volvo's operating earnings tripled in the first half of 2016 and its new models are selling strongly, reports Automotive News Europe:
Volvo said in a statement today that operating earnings rose to 5.59 billion Swedish crowns ($649.8 million) up from 1.66 billion in the same period last year.

Sales at the automaker in the January to June period rose to 83.65 billion crowns from 75.22 billion a year ago underpinned by strong demand for Volvo's flagship XC90 SUV. The automaker said the launch of its S90 sedan and V90 station wagon would provide a boost in the second half.
That's good and nice.
3rd Gear: Figure Out Brexit, Says McLaren
British corporations face a period of uncertainty until the details of the UK's exit from the European Union get sorted out. One of the companies pushing for that to happen sooner than later is McLaren. Via Autocar:
CEO Mike Flewitt said McLaren's success had not so far been impacted by the UK's vote to leave the EU, but urged the government to act fast as it decides on the next steps.

"We've noticed no effect from Brexit so far," he said. "However, continued uncertainty is not good for any business and we urge the authorities to get on and make a decision."

This is the third successive year that McLaren Automotive has posted an operational profit, which last year rose to £23.5 million from revenues of £450.6 million.
4th Gear: A Big 'But...'
In other finance news, the Volkswagen Group posted a first-half operating profit that caused shares to surge by more than seven percent. But things are still very precarious at VW, as Bloomberg explains:
It's understandable that investors are happy that the extraordinary diesel-emissions scandal doesn't seem to have had a big impact on the company's operating performance. Group sales rose 0.8 percent in the first five months of the year, and the company said the core VW brand — a perennial laggard — had fared better.

But the company can't afford to trip on any operational banana skins. VW's update included an additional 2.2 billion euros in one-time items, chiefly linked to new legal risks in North America. These should temper investor enthusiasm.

So far VW has set aside $18.2 billion for fines and costs linked to the diesel scandal — but, as Gadfly has long argued, it's still impossible to know if that will be adequate.
5th Gear: Alan Mulally's Doing Some Cool Shit
Ex-Ford CEO Alan Mulally was one of the major reasons the automaker saw such a big turnaround after the Carpocalypse. So what's he up to since handing the reins to Mark Fields? Some cool shit, according to The Detroit Free Press:
You retired two years ago. What have you been doing with your time?

"Well, I have been on Google board and I am also on the Carbon 3D board, which is a company that is on the leading edge of 3D printing ... we can actually make parts off of the digital data set that is in the cloud and not have to have all of the tooling. So that's been like just a dream come true to help them out with that."

Google is part of an industry that is very different than either Boeing or Ford — which are both manufacturers. What has that experience been like for you?

"It's been really fun...the convergence between digital technology and everything that is being touched by it ... including commercial airplanes, aerospace and automotive ... and yet it's really different. Google is really committed to improving everything. So it has really fun to participate in all of their different moonshots."
3D printing, Google, autonomous cars and aerospace stuff. Sounds like Mulally's living his best life these days.
Reverse: Fifteen Liters!
Via Wikipedia: July 21, 1904 – Louis Rigolly, a Frenchman, becomes the first man to break the 100 mph (161 km/h) barrier on land. He drove a 15-liter Gobron-Brillié in Ostend, Belgium.
(Hat tip to NOSLucasWiringSmoke!)
Neutral: Is GM's Turnaround Permanent At This Point?
Or at least, more long-term than Wall Street thinks it is?