This is The Morning Shift, our one-stop daily roundup of all the auto news that's actually important — all in one place every weekday morning. Or, you could spend all day waiting for other sites to parse it out to you one story at a time. Isn't your time more important?
1st Gear: SMDH
"It's been a while since we've had a GM recall," said no one, ever.
Just two days into the new year and GM has already announced three new recalls, adding up to av ery small 83,572 vehicles with no injuries or deaths associated with the incidents.
"Ok, well, it's not like it's ignition related," said the same non-existant person.
In the primary recall announced on Thursday, the outsized ignition lock actuator can lead to the ignition key getting stuck in the "start" position. If the vehicle is driven that way and experiences a "significant jarring event," the ignition lock cylinder could move into the "accessory" position, affecting engine power, power steering and power braking.
G/O Media may get a commission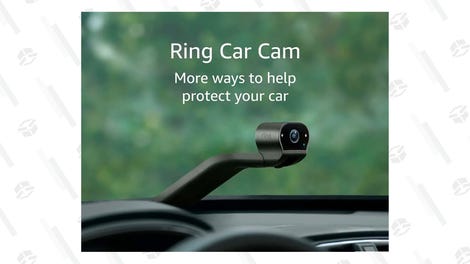 The other two involve a faulty hose clamp in a few dozen Silverados and a rear axle issue in 150 new Silverado/GMC twins.
---
2nd Gear: Hyundai And Kia Expect A Slow Year
Somewhat unsurprisingly, Hyundai's chairman doesn't think that the two big Korean automakers are going to match the strong growth that they've had over the last decade. The real issue, though, is to how much of this will be because they can't sell cars and how much of it will be because they can't build enough cars to sell.
Hyundai and Kia will "actively respond" to global economic uncertainties and a weaker yen that gives Japanese competitors an advantage, and will be able to "easily" meet the 2015 target, said Chung, 76. The carmakers plan to increase production by a combined 38 percent in China by 2018 to meet demand, and have introduced updated versions of sport-utility vehicles Tucson and Sportage to maintain their market share.

"The carmakers will have a slow 2015 as they both have no room to increase output with no new plants or expansions planned for the year," Koh Tae Bong, an analyst at HI Investment & Securities Co. in Seoul, said before Chung's comments. "What's key for the coming year is maintaining market share and gauging how well the biggest markets react to their new SUV models."
This is probably why they're thinking of adding a new plant in China on top of the new plant they were already going to build.
---
3rd Gear: Keep It Simple Stupid
This is well trod ground for most of us, but it's nice to see another article noting that carmakers are finally starting to understand that their complex infotainment systems are not wanted.
One of the most positively reviewed connected-car systems of the last year has been the Chrysler brand's Uconnect, another QNX-based system. It uses an 8.4-inch touch screen in its top-of-the-line system. The graphics look less like a tablet, but the controls are simple and unembellished.

"When customers see a large screen, they think it provides an opportunity to touch and control," said Joni Christensen, Chrysler's head of global marketing, Uconnect systems and services. But there are also hard or physical controls for heat and air-conditioning and voice recognition that can switch radio stations or get a weather report. "It helps people adapt to the new technology at their own pace," she said.
Yep, Uconnect is definitely the easiest to use.
---
4th Gear: GM Spends $800 Million In Q4 Trading Shares For Debt
As part of the cleanup from the bankruptcy, GM is going to buy back a bunch of preferred and common shares owned by the Canadian government and the UAW retiree trust that gave Chrysler so many problems.
The preferred shares were expensive because they carried a 9 percent dividend that cost GM about $348 million a year. GM opted to retire the higher-cost preferred shares and replace it with lower cost debt. The automaker used the notes and cash to buy back the shares.
That's definitely cheaper.
---
5th Gear: Cobo To Be Nicer For Detroit Auto Show
We'll all be en route to the Detroit Auto Show next week and, while the Cobo Center that holds the show has never been the nicest place, it's at least quite large and reasonably well organized (as compared to the NY Auto Show or Geneva).
We have noticed a few improvements over the last few years, part of a $279 million investment in the facility. Is it worth it? Hard to say for sure, but the auto show is definitely a huge draw.
The city is expecting more than 800,000 visitors to the center for the public days of the auto show starting Jan. 17, plus 5,000 or more news media analysts and industry executives and other representatives from 60 countries and 39 states starting Jan. 11, judging by 2014 numbers.

[...]

"The strategy is working," Bero said. "Operating revenues at Cobo Center are up 250% between fiscal 2010 and fiscal 2014, reducing the dependence on taxpayer operating subsidies. Hotels, restaurants and tourist attractions throughout southeast Michigan are reaping the benefits of our efforts."
Ok.
---
Reverse: Nothing Cool In My Garage
On this day in 2009, media outlets report that a rare unrestored 1937 Bugatti Type 57S Atalante Coupe has been found in the garage of a British doctor. A month later, on February 7, the car sold at a Paris auction for some $4.4 million.
[HISTORY]
---
Neutral: Is 2015 The Year Of New Recall?
Or are we going to end this eventually?
Photo Credit: AP