The Good morning! Welcome to The Morning Shift, your roundup of the auto news you crave, all in one place every weekday morning. Here are the BIG WINNAHS and people who should try harder to do the cars better next time.

1st Gear: Not Bad
A whole bunch of companies reported earnings yesterday, and today it was GM's turn and it turns out that it made money. Neat. Even neater was that it was because people in North America—that's us!—bought the cars, Automotive News reports:
It was the eighth consecutive quarter in which GM's results topped expectations on Wall Street. The earnings were equal to $1.70 a share, while analysts had projected $1.48.

GM said revenue rose 11 percent to $41.2 billion. Earnings before interest and taxes increased 28 percent to $3.4 billion on a margin of 8.2 percent, up from 7.1 percent a year earlier.

Its North American profit surged 49 percent to $3.4 billion, accounting for nearly all of the company's total increase for the quarter. Revenue for the region was up 11 percent to $29.3 billion, even though wholesale volumes rose just 7.5 percent, and margins grew to 11.7 percent, from 8.7 percent a year ago.

So even if the record monthly car sales are falling off and the long-term new vehicle sales forecast makes more than a few people nervous, at the moment GM is solid.
GM makes cars for the vast majority of people, and when the engine of our economy does better, corporate shareholders do better.
G/O Media may get a commission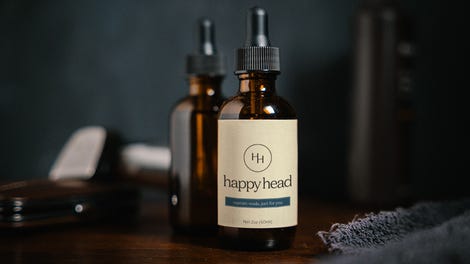 2nd Gear: But Mazda's Way Down
It's hard out here for a smaller independent automaker like Mazda, which saw a 56 percent plunge in profits, AN reports. It's not like Mazda's falling apart, as revenue was actually up slightly, but this is a profit report no company ever wants to post.
The real culprit is the Japanese yen, which is the currency in which Mazda does a lot of its business. The Ford era is long over, so Mazda has no U.S. base with which to build trucks, sedans and SUVs like it did in the 1990s and 2000s. It's pretty much at the mercy of currency fluctuations.
Most major automakers balance out the cost of currency fluctuations by making cars all over the world but Mazda's so small that it can't really afford to be building factories all willy-nilly.
It's doing some work in that area, sure, with a new plant going up in Mexico. But for now, most of its lineup is still built in Japan, and much of that still around Mazda's traditional base of Hiroshima. (In addition, Mazda still suffers from being an extreme niche player in the market—in 2016 it sold less than half as many cars in the U.S. as Subaru. Freaking Subaru!)

So when the yen rises and currencies like the American dollar fall, companies like Mazda feel the sting.
3rd Gear: Speaking of Mazda, Honda
While Honda has a much stronger global operations footprint, it's still dependent on its Japanese operations, obviously. And, accordingly (via Reuters):
Honda Motor Co (7267.T) forecast a 16 percent fall in operating profit for the current financial year as the Japanese automaker sees higher auto sales being offset by a stronger yen and research and development costs.

Honda will be fine.
4th Gear: Revolutions Demand Sacrifice
It's almost as if four decades of executive and shareholder pay raises at the expense of ordinary workers did nothing to satisfy their greed, and there is no end to rent-seeking behavior outside of threatening to bring the entire system down.
Won't somebody please think of the shareholders?
5th Gear: Not That Any Of This Matters Anyway
The economy "barely grew" at all in the first quarter of 2017, the New York Times reports, with an expansion rate of only 0.7 percent, which the Times also notes was the weakest quarter in the past three years. For reasons that I'm sure no one can theorize about at all, consumer spending growth (often a reflection of mere individual confidence in the economy) dropped from 3.5 percent in the last quarter of 2016 to 0.3 percent in the first quarter of 2017.
And while some may point to GM's profit surge as an indicator of economic health, the truth of the matter is that it wasn't nearly as high as it should have been:
"I know there will be a school of thought that blames it on residual seasonality," he said, referring to the winter doldrums that also reduced growth in the first three months of 2016, 2014, 2011 and 2010. "But I have to be honest: The hard data just wasn't very good last quarter."

"The retail retreat, especially in autos, was greater than many people anticipated," he said.

You may point to a soaring stock market as another indicator of economic health, but it's almost as if the fortunes of the relatively minuscule ownership class have nothing to do with the vast majority of the American economy.
It's almost as if—hear me out here—the economy is fundamentally broken!
Anyways, hope everyone's recovered well from the last recession. It's looking like we may be headed for another one soon.
Reverse: The Inevitable Fate Of Those Who Oppress The People
On this day in 1945, "Il Duce," Benito Mussolini, and his mistress, Clara Petacci, are shot by Italian partisans who had captured the couple as they attempted to flee to Switzerland.

Neutral: What Do You Plan On Driving In The Coming People's Glorious Uprising?
I drive a Yugo. Y'all are fucked.