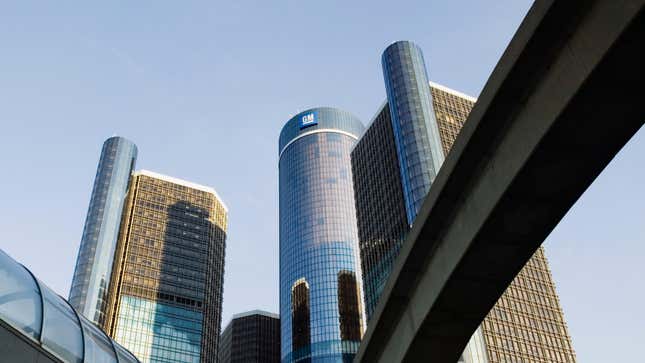 General Motors is developing a virtual personal assistant that utilizes the same OpenAI artificial intelligence models behind ChatGPT. The ambitious voice-activated chatbot would be created as part of GM's partnership with Microsoft. The American tech giant controls the exclusive rights to OpenAI's technology. GM is aiming for its vehicle-board chatbot to be less like Microsoft's Cortana and more like Cortana's fictional namesake from the Halo video game franchise.
In case you missed it:
According to Semafor, GM's ChatGPT-powered chatbox would be a true assistant. A diagnostic light appearing on the dashboard was used as an example. The GM bot could tell you why the light appeared, if the warning is urgent enough to pull over immediately, and schedule an appointment at a garage for you. Reuters reported that GM Vice President Scott Miller said "ChatGPT is going to be in everything."
ChatGPT is an AI tool that can generate original text when fed questions or other prompts. While the chatbox output can be impressively creative and accurate, it can also confidently respond with incorrect information. General Motors is working to develop car-specific data for its chatbox model. GM's ties to Microsoft began with the tech company's contribution to a $2 billion investment round into Cruise two years ago. In January, Microsoft made a multi-billion-dollar investment into OpenAI.
A GM spokesperson said to Reuters, "This shift is not just about one single capability like the evolution of voice commands, but instead means that customers can expect their future vehicles to be far more capable and fresh overall when it comes to emerging technologies." General Motors has revealed a name for its future virtual assistant or when drivers could see its debut.